This morning, one of the world's top events in ICT industry - Mobile World Congress (MWC)·Shanghai Exhibition, was kicked off at the Shanghai New International Expo Center after a year and a half. Themed by "Connected Impact", the congress focuses on demonstrating the integrated development of cutting-edge technologies such as 5G, AI, big data, cloud computing and edge computing, and the results of industrial ecological construction. As a leading software product, solution and service provider in China, as well as a member of the GSM Association, AsiaInfo presents technologies, products, solutions and business practices in respect of 5G, AI, DSaaS digital operation, smart cities and new infrastructure at Booth B50 in Hall N1 of the Expo Center, competing with over 100 outstanding companies from various fields.
AsiaInfo applies "carrier-grade" products, operations, services and integration
to feed intelligence into various industries to develop smart cities
At present, the cutting-edge technologies with 5G as the core promote the intergenerational change of the communication industry. Relying on the characteristics of "high bandwidth, low latency, and extensive connection", 5G has reached the broad world of "Smart Internet of Everything". It has shined brightly in the process of empowering digital transformation of various industries together with big data, cloud computing, and the Internet of Things.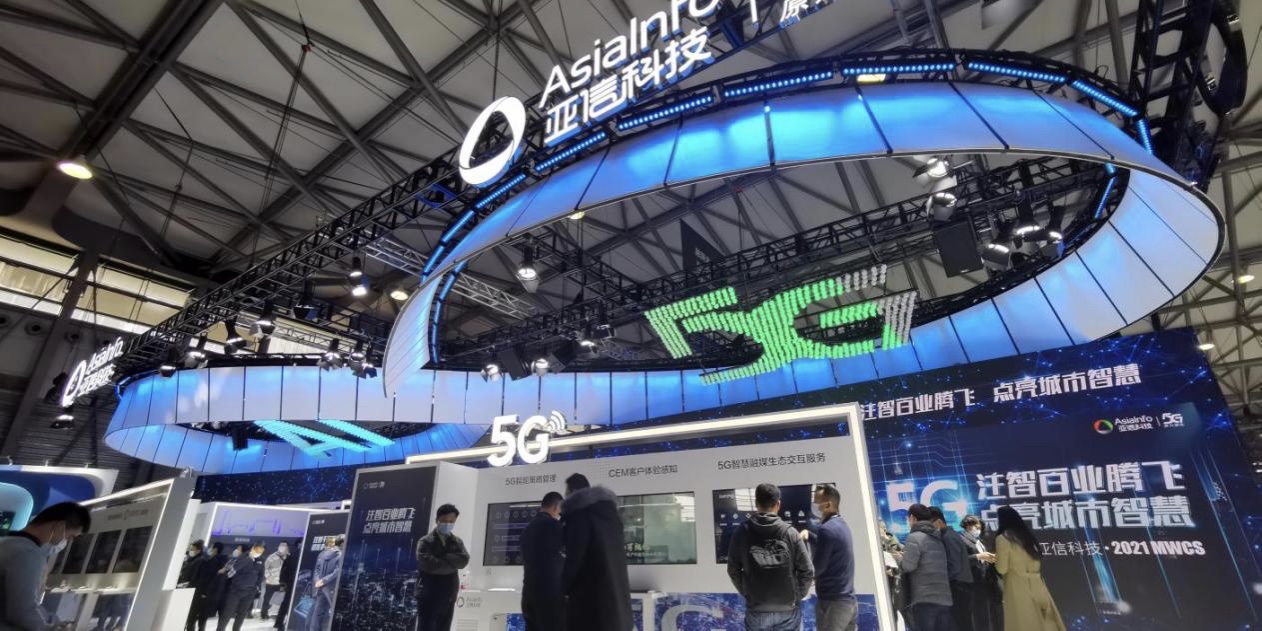 In this exhibition, AsiaInfo focuses on five major exhibition areas for 5G, AI, digital operation, new infrastructure, and smart cities to demonstrate some of the cutting-edge "carrier-grade" products, services, operation and integration capabilities, answering the hottest issue of industrial digital transformation from multiple perspectives including technologies, products, solutions, project practices based on user needs and matching industry scenes.
In the 5G exhibition area, 5G private network operation platform, 5G network slicing end-to-end management platform, 5G intelligent network optimization platform, O-domain network equipment energy-saving system, CEM user experience management platform, intelligent strategy management all-in-one machine and other products have been presented to provide AsiaInfo's solutions for the 5G network operation of communication operators and user experience optimization needs.
In the AI exhibition area, AsiaInfo displays the smart tools for building a blueprint of future science and technology through the global AI platform, global intelligent operations platform, R&D platform of intelligent robotic process, all-in-one machine of edge intelligence security, AntDB database all-in-one machine, integrated R&D and operations product, and one-stop knowledge graph construction platforms.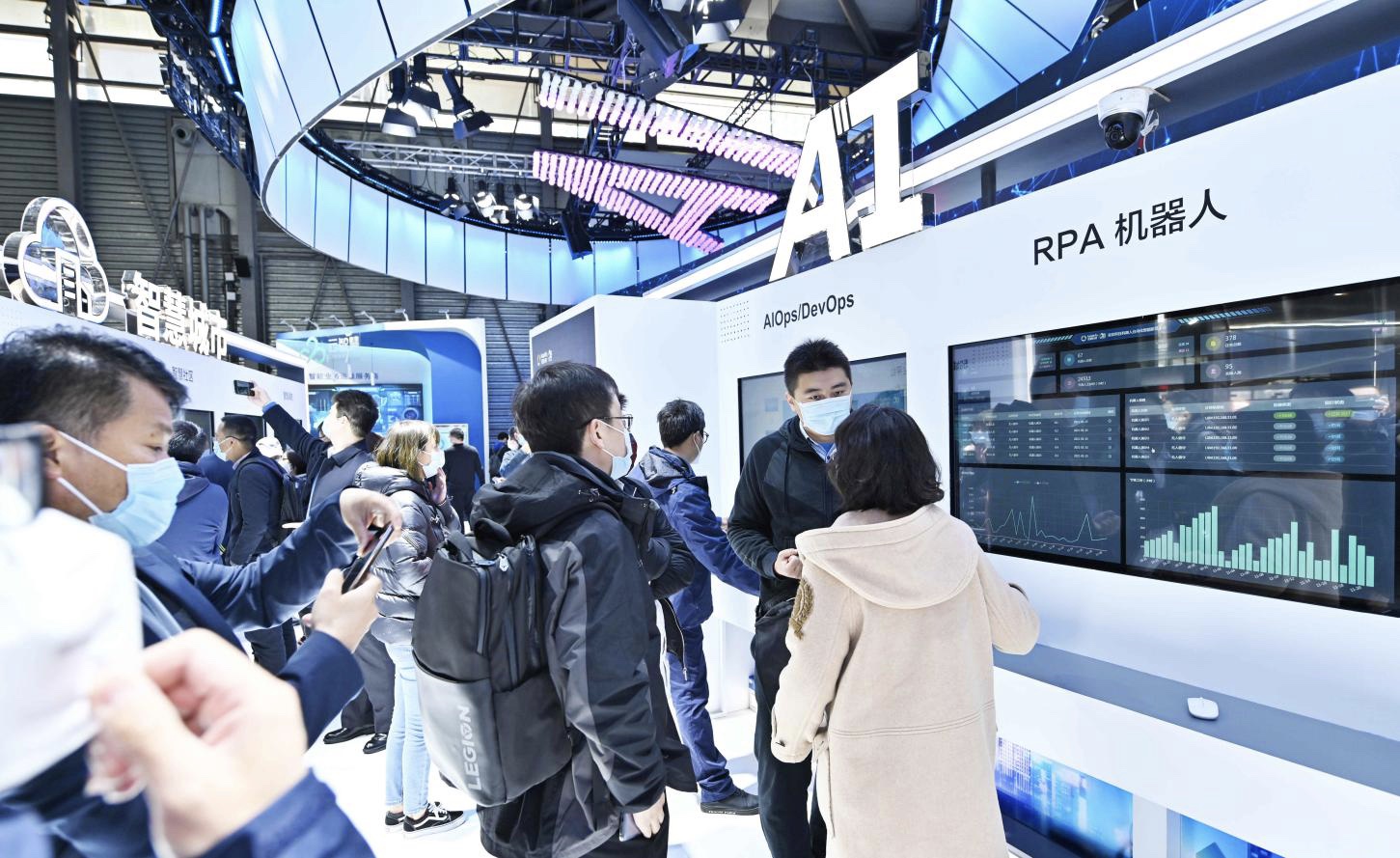 In the DSaaS digital operation exhibition area, AsiaInfo presents data governance solutions for the financial industry including the "Smart Sharing" financial clouding and "Star Chain" blockchain product, assisting financial companies in achieving precision marketing, cost reduction and efficiency improvement, transformation and upgrading with standardized products + comprehensive solutions.
In the new infrastructure and smart city exhibition areas, AsiaInfo uses scene-based ways to describe the intelligence picture where technologies empower various industries as it has applied its own large-scale billing, big data, Internet of Things, convergence media, monitoring and early warning, precision marketing, smart customer service, 3D visualization, digital twin, new media operation, community operation, and urban emergency management and other capabilities to the fields of transportation, energy, media, commerce, manufacturing, government affairs, communities and urban governance.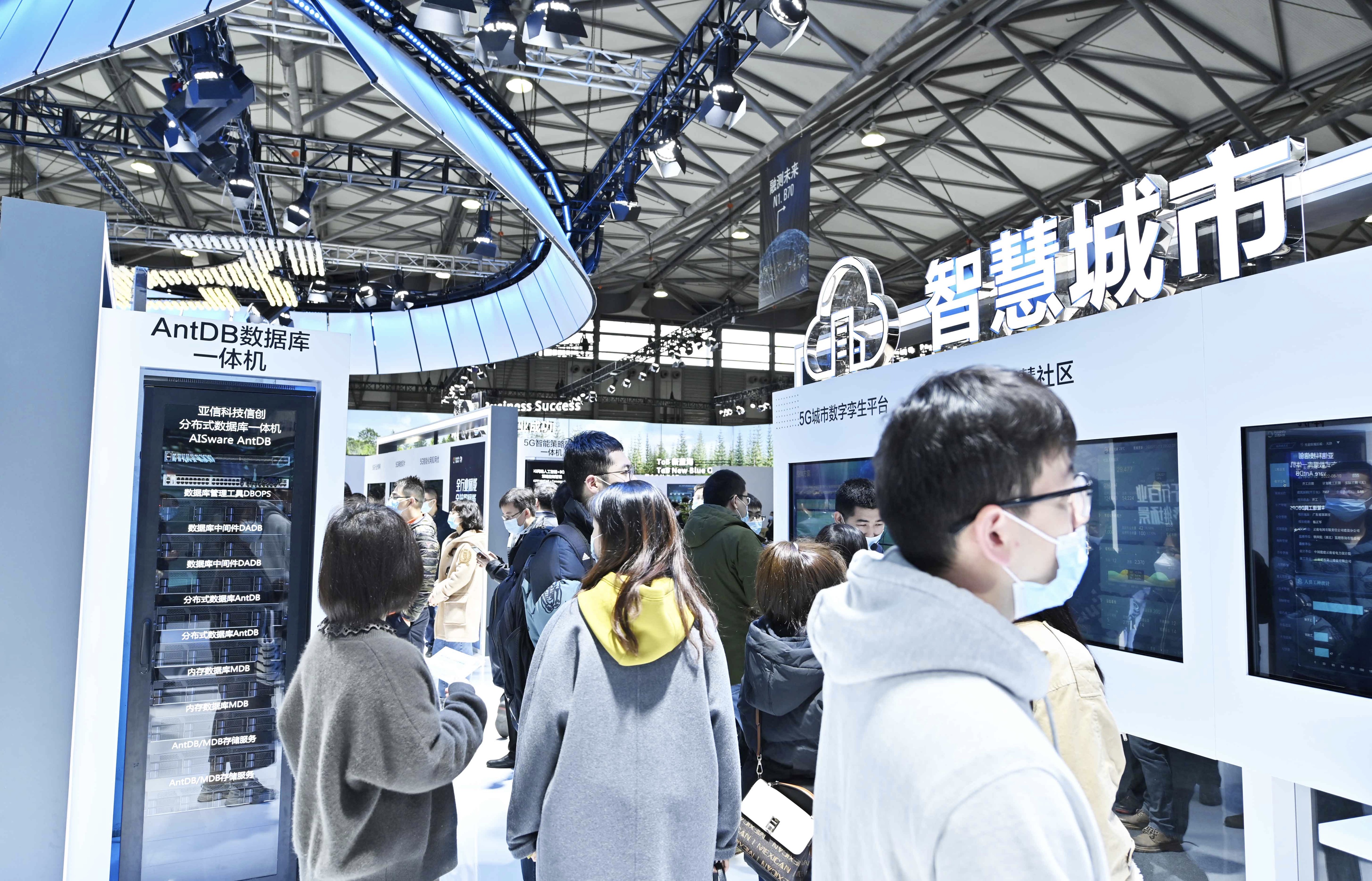 AsiaInfo is not only a provider of 5G communication technologies and a business supporter, but also a firm participant in shaping the entire industry ecosystem. We take the customer needs as the initial point, and take forward-looking thinking, leading technologies, standardized products and customized services as the radius to draw a circle of "industry empowerment" for the fields of communications, radio and television, finance, energy, postal service, transportation, steel and government affairs. We will work with partners from all circles to develop the digitalization in next decade, and make a great contribution to the smart interconnection of various industries.