AsiaInfo Product Portfolio
Persist in product and service leadership, AsiaInfo continuously strengthens its core research and development capabilities, focuses on the formation of "Digital Intelligence ", "Cloud Network " and "IT " three major product systems, and provides solutions and related services for the government, communications, finance, energy, transportation, broadcasting and telecommunications, postal services and other industries, and helps customers in thousands of industries to build a solid foundation for transformation and development.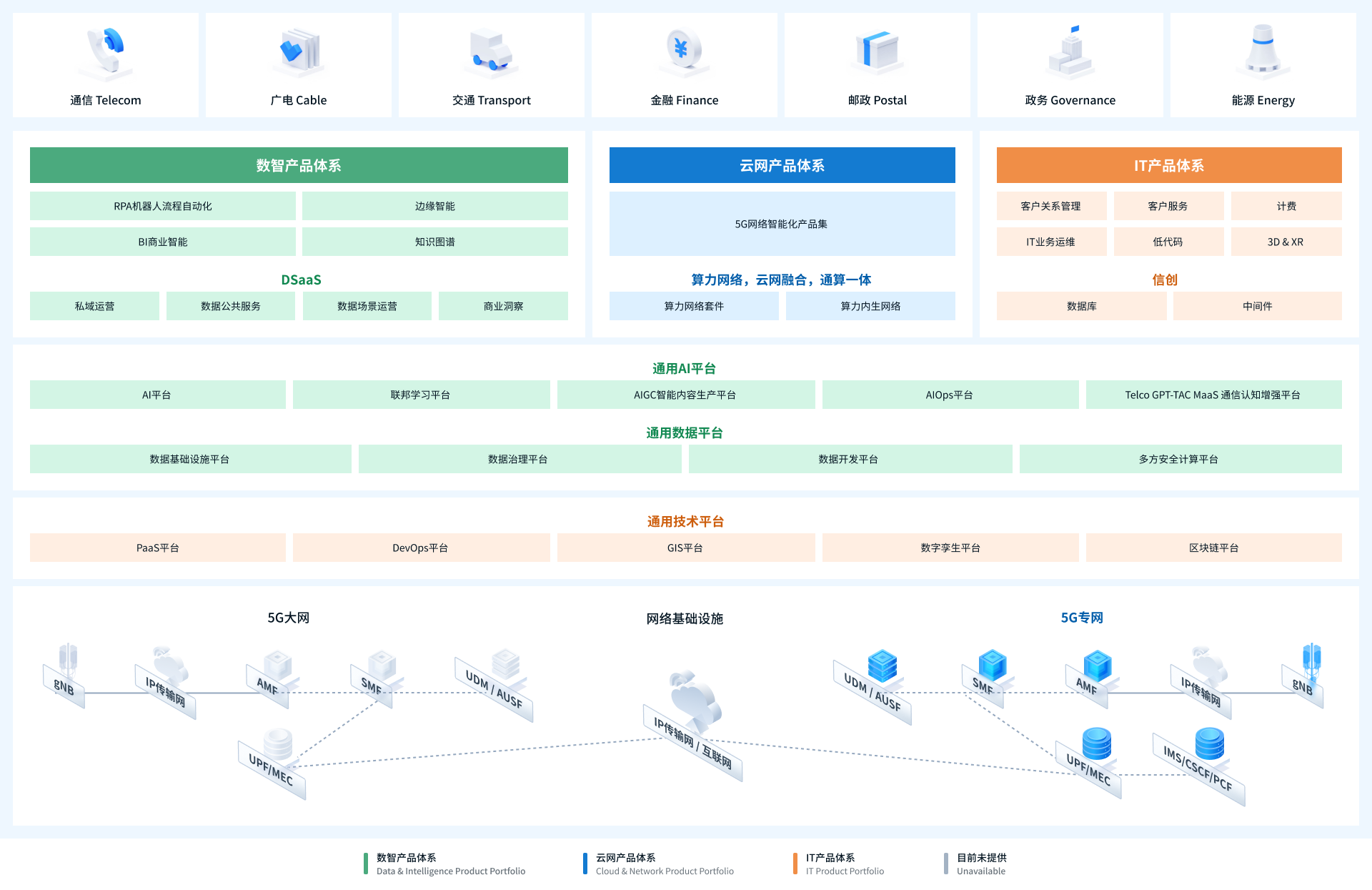 IT product system

The IT product system is based on common technologies such as cloud native, meta-universe, blockchain, IoT and database, forming related product suites and solution sets, providing digital service infrastructure, providing a common business management system suite, supporting cloud uploading, low-code/zero-code business orchestration, and full-process business visibility, etc., which can satisfy the business support and operation of different industries and meet the digital transformation of industrial customers.

Digital Intelligence Product System

The Digital Intelligence product system is based on data governance and oriented to data intelligence. It provides enterprises with the management and processing of data elements, credible circulation, as well as the production and service of artificial intelligence models, and empowers the transformation and upgrading of thousands of industries with digital intelligence.

CloudNet Product System

Cloud Network Product System is a technology and product system for 5G Advanced/6G, computing network, cloud network convergence, private network, network intelligence (self-intelligent network) and other fields. It supports operators to build new computing network/cloud network convergence infrastructure, enhance network intelligence (self-intelligent network), and accelerate enterprises' cloud and digital transformation.