On November 2, AsiaInfo Technologies (China), Inc. (hereinafter referred to as AsiaInfo) and Intel Corporation (hereinafter referred to as Intel) reached a global strategic cooperation in Beijing. Witnessed by Gao Nianshu, CEO and Executive Director of AsiaInfo, and Wang Zhicong, Vice President of Intel Marketing Group and General Manager in China, Dr. Ouyang Ye, CTO and Senior Vice President of AsiaInfo and IEEE Fellow, and Dr. Zhang Yu, CTO of Intel Network and Edge Division in China signed the agreement on behalf of both parties.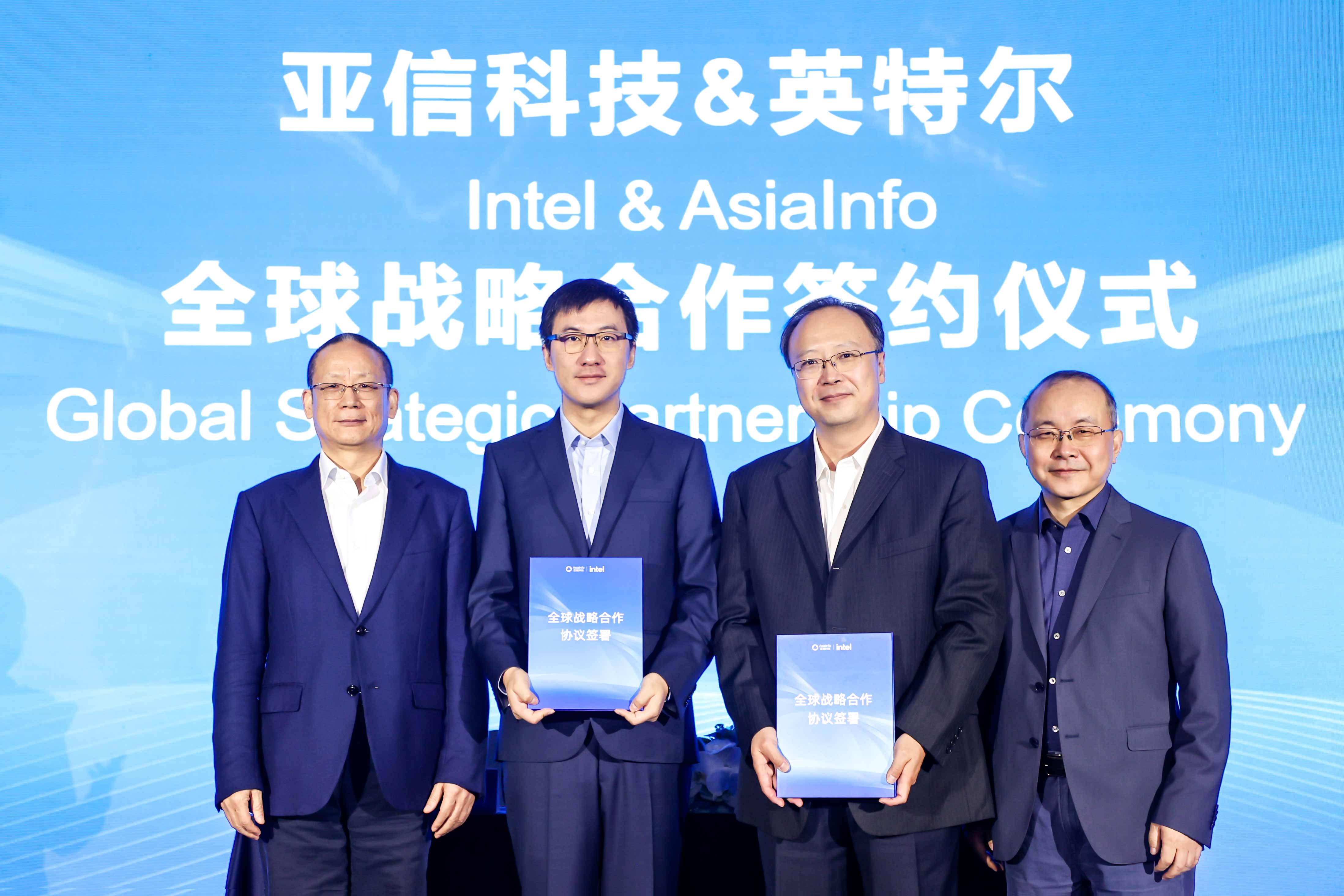 Figure: The Signing Ceremony Was Held at the Ritz-Carlton Hotel in Beijing
After the signing of this agreement, AsiaInfo will officially become Intel's global strategic partner. Both parties will give full play to their respective advantages, conduct in-depth cooperation in the fields of O-RAN, network intelligence, big data, trusted data circulation, computing power network, etc., carry out integration and innovation of industry and research, co-build business ecology, and publish and share research results in a timely manner. The practices have proved that both parties were complementary in technology R&D, product configuration and global market layout, which was a solid foundation for comprehensive and in-depth cooperation between the two sides. After that, AsiaInfo will explore and expand the global market with the help of Intel's business layout and platform resources.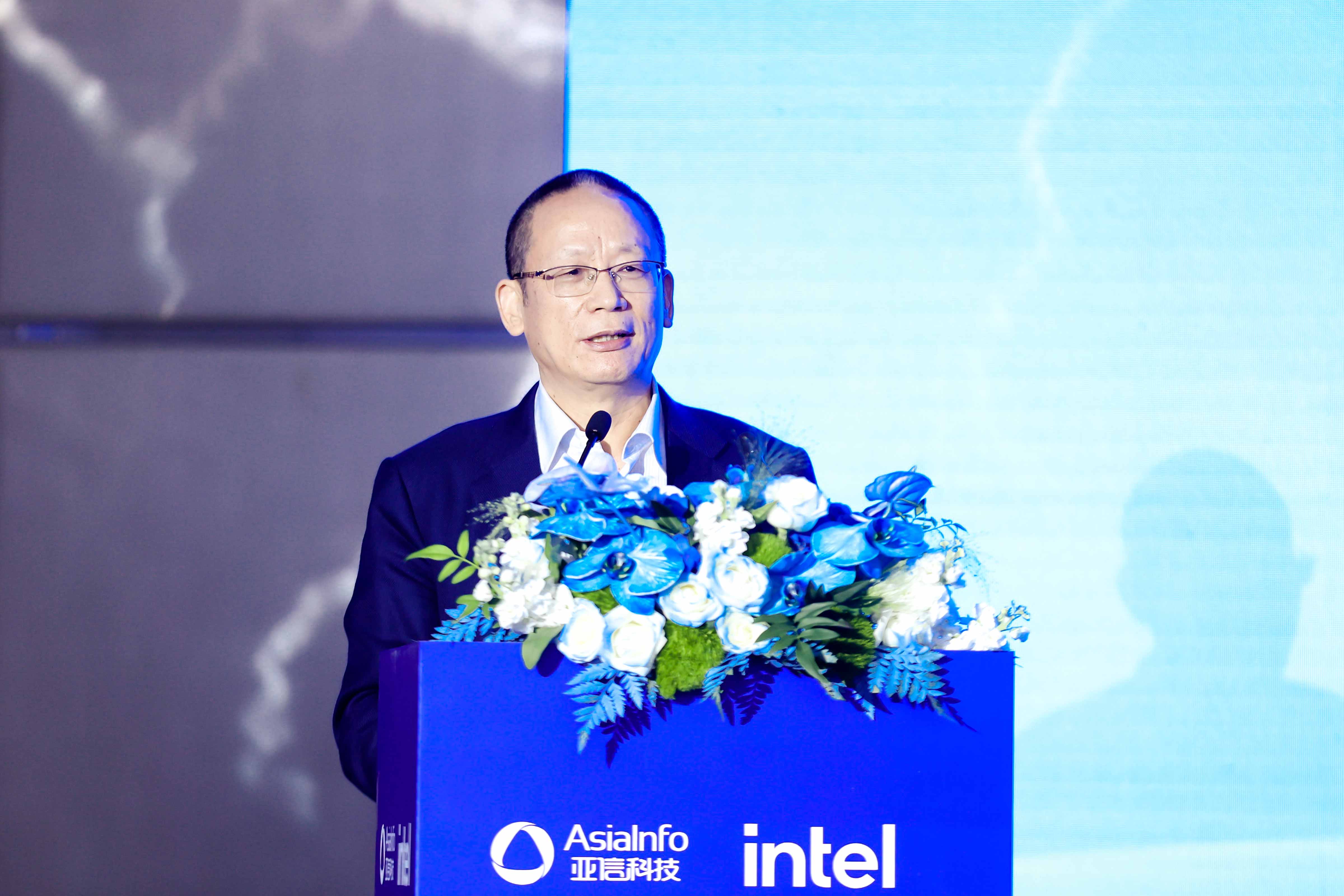 Figure: Gao Nianshu Was Delivering a Speech
Gao Nianshu said that as a pioneering provider of software products, solutions, and services, AsiaInfo has firmly implemented its developing strategy of "One Consolidation with Three Developments" in recent years, changing from "Completely Software-oriented" to "Software + Hardware Integrated", from "Communication Business-oriented" to "Communication + Non-communication Business", as well as from "Domestic Market-oriented" to "Domestic + International Market". AsiaInfo continued to explore the markets in the fields of communication, government affairs, energy sources, transportation, finance, postal services and other industries, constantly improved the three major product systems of "Digital Intelligence, Cloud Network and IT", and systematically accumulated the customer service experience of government departments and enterprises. Intel, as the world's leading manufacturer of software and hardware products, complemented AsiaInfo in many fields. The two sides have cooperated in industrial research in the fields of network, big data, etc., held market activities, released relevant achievements, and won a certain market space. It is hoped that both parties will take the opportunity of global strategic cooperation to jointly explore new business fields, spark innovation and explore more possibilities for the product application and global market development.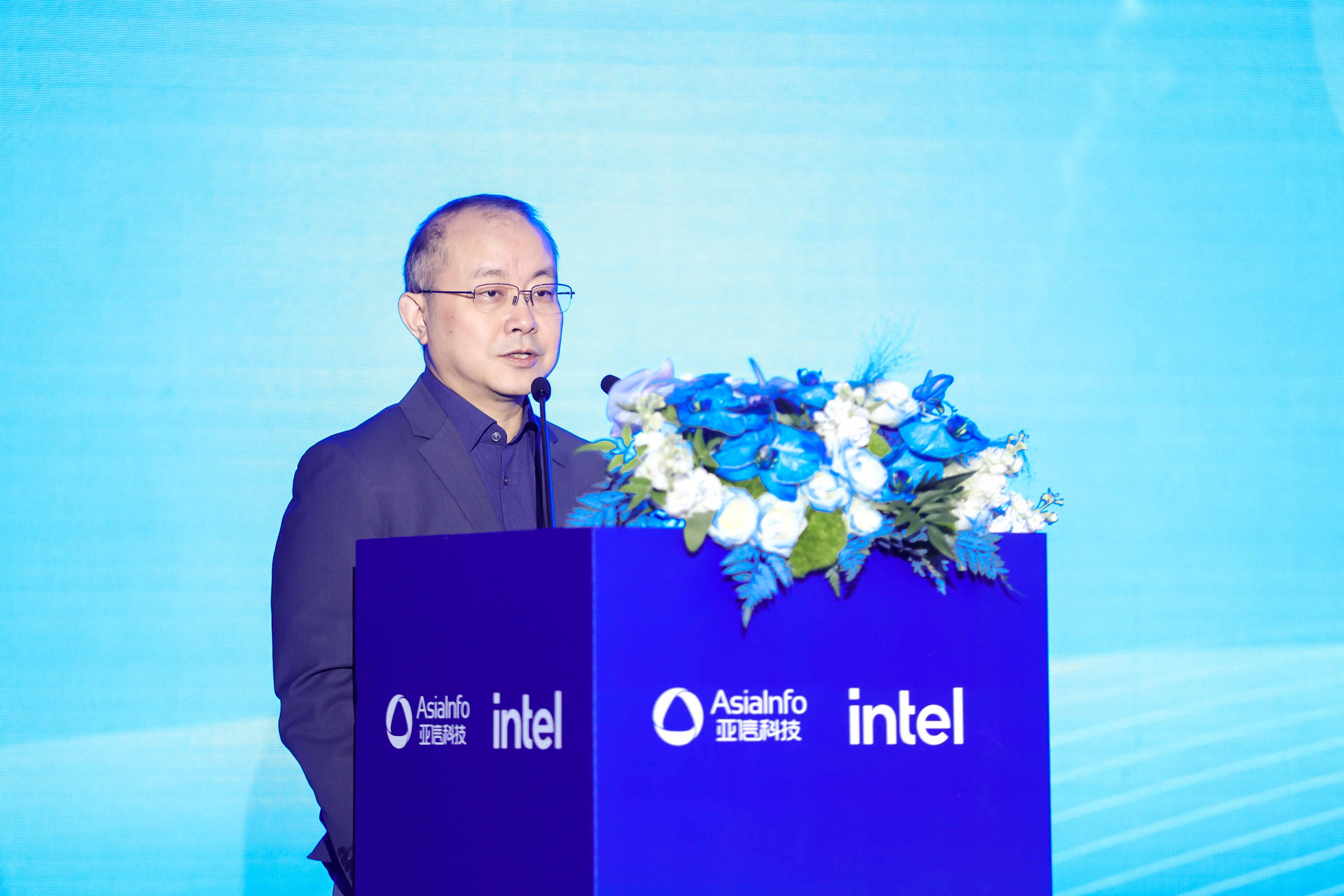 Figure: Wang Zhicong Was Delivering a Speech
Wang Zhicong said that Intel, as a leading manufacturer in the fields of semiconductor and computing innovation in the world, has continued to innovate in the fields of cloud computing, data center, and IoT, committed to providing support for the intelligent interconnected digital world where we live and promoting the innovation and application of cutting-edge technologies. As an important partner of Intel, AsiaInfo has deep accumulation in product innovation and industry development. It is hoped that both parties will consolidate the domestic market and expand overseas markets based on the global strategic cooperation agreement.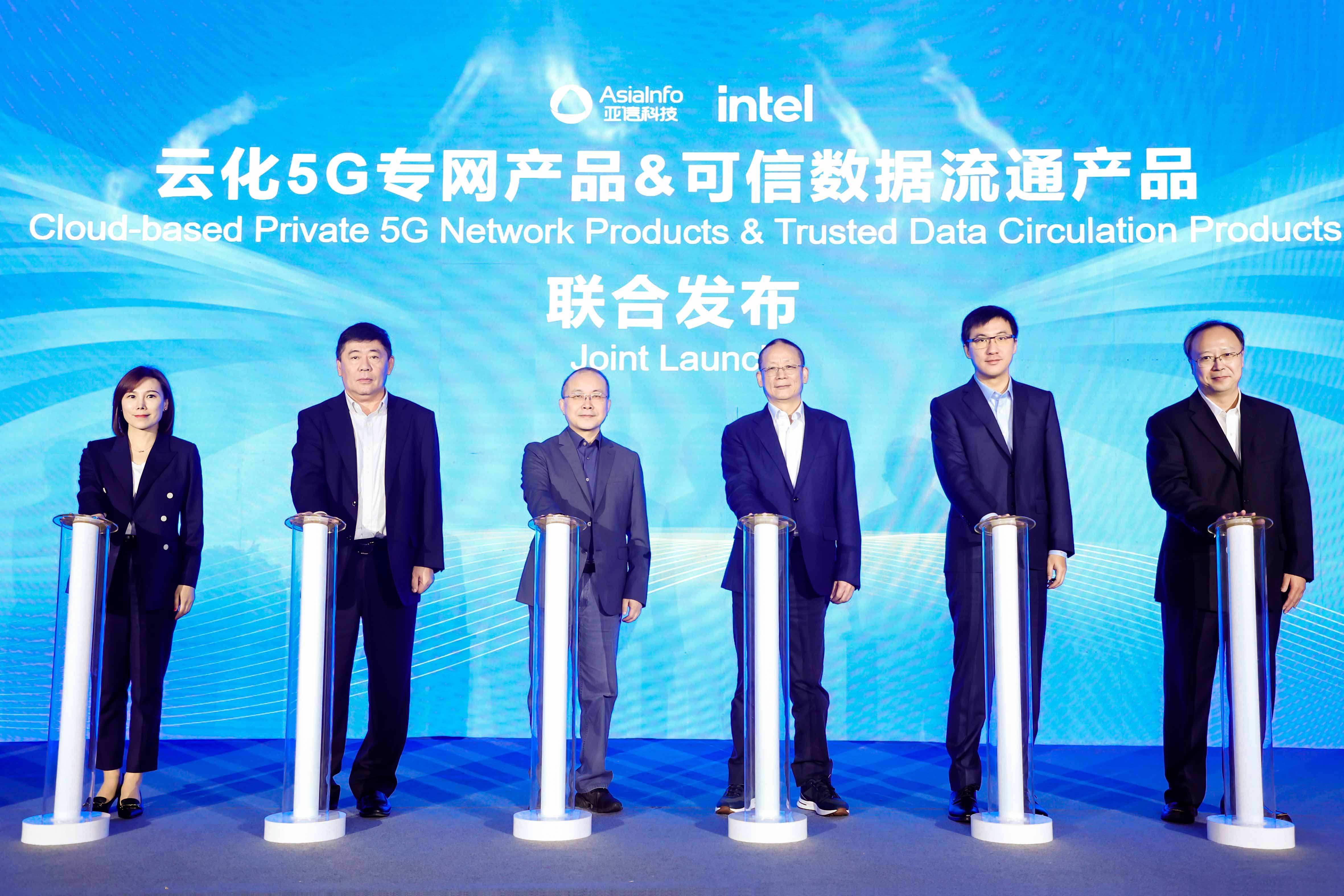 Figure: Joint Releasing Ceremony
At the meeting, representatives of AsiaInfo and Intel jointly released cloud private network and trusted data circulation products. Based on cloud native technology, AsiaInfo's cloud private network products have applied Intel Ethernet adapter, supported the deployment of public cloud and private cloud, and can provide stable and efficient private network experience for global industry customers. Provided with the characteristics of endogenous computing power, symbiotic computing and communications, high-precision positioning and nuclear radiation resistance, the pico site and integrated site have realized high-speed, safe and ubiquitous wireless connection. Based on XEON and CORE CPU, AsiaInfo's trusted data circulation products can provide out-of-the-box scenario trusted data circulation services through integrating software and hardware and help customers build a solid data trusted city, which can not only ensure the safety of data circulation but also ensure the efficiency of data circulation.