Recently, AISWare FlyingServer, AsiaInfo's web application middleware product (hereinafter referred to as FlyingSever) passed the full-scale tests of 49904 items from Jakarta EE, an international standards organization, and obtained its authoritative certification. This marks that FlyingServer has joined IBM's Websphere, Oracle's WebLogic, and RedHat's JBoss, becoming the standardized Web application middleware products with global competitiveness. AsiaInfo has also made it to the Jakarta EE international working group and worked for the future development and evolution of application middlewares jointly with world-renowned manufacturers.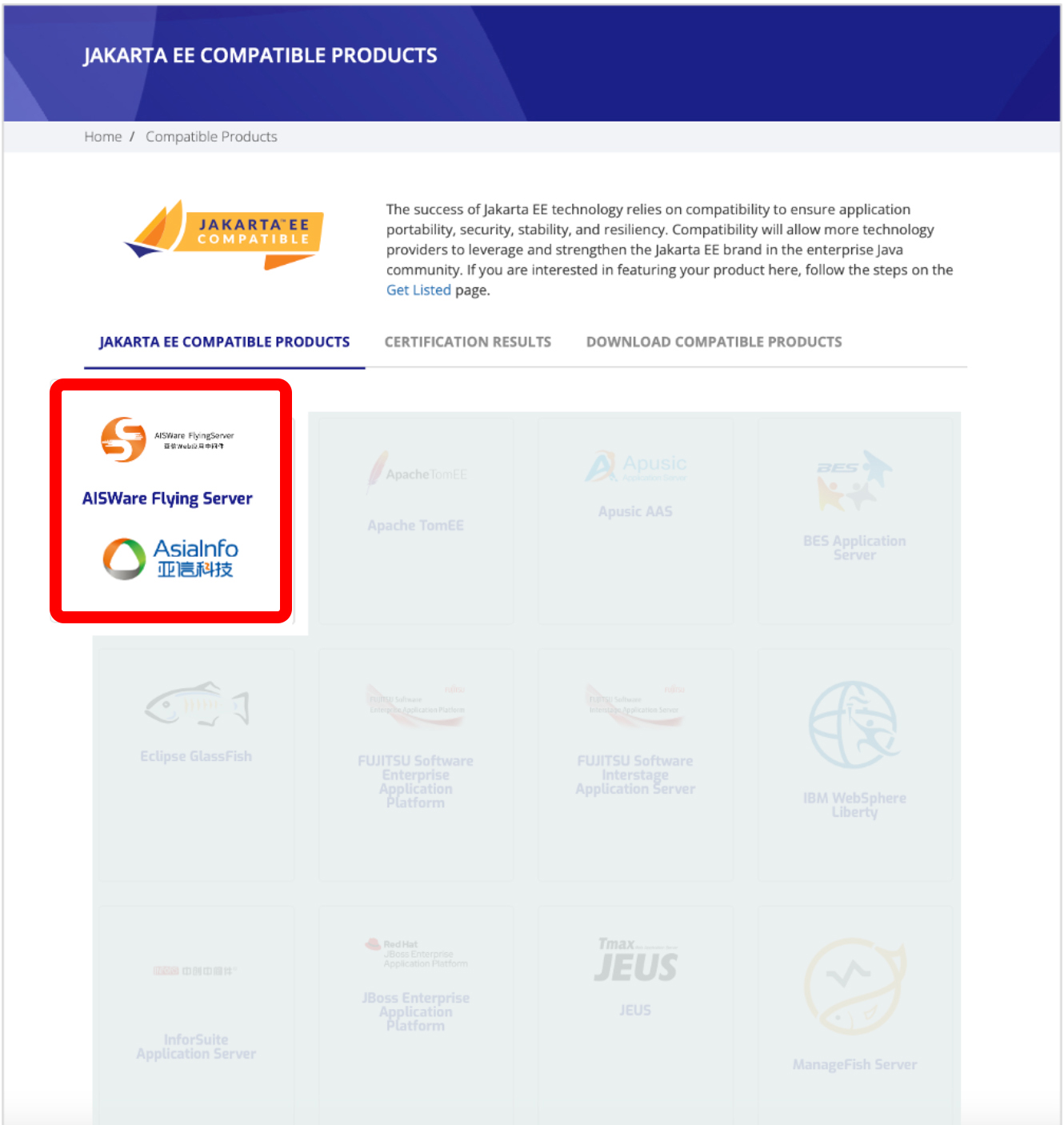 Figure: Certificate from Jakarta EE
Figure: Member of international working group from Jakarta EE
Powerful AISWare FlyingServer

Web application middleware is the basic software that provides the operating environment for business applications. Its complex functions and high standardization have brought about high technical barriers. So far only companies and foundations such as IBM, Oracle, RedHat, Apache, Payara could provide such products, and hence have monopolized the global market for a long time. AISWare FlyingServer, a web application middleware product independently developed by AsiaInfo, complies with the international standard of Jakarta EE Platform8 and provides functions such as JDBC, JTA, JMS, JPA, EJB, Servlet, Restful, secure encryption, and load balancing, among others. it can satisfy the development and deployment requirements of common web applications and EJB applications, and can be integrated into Spring Boot as a web container to greatly facilitate application development. It provides a convenient and quick annotation function, effectively improving the efficiency of business development, and is suitable for single instance, cluster, distributed, and various cloud deployment solutions. It is an out-of-the-box tool for development and application migration, making quick access or switching of business applications possible.
Extensive testing in domestic platforms and mutual recognition of compatibility and adaptation contributing to the development of China's information technology application innovation industry
As the link of message transmission between IT systems, middleware is one of the three basic softwares. In recent years, FlyingServer has passed the evaluation for information technology application innovation industry by various domestic platforms such as "Feiteng + Kylin linux" and "Kunpeng + UOS" with high scores, and has won the mutual trust authentication of compatible adaptation from more than 20 mainstream domestic chips, operating systems, databases, browsers, and whole machine products. It is fully compliant with the standard for information technology application innovation industry.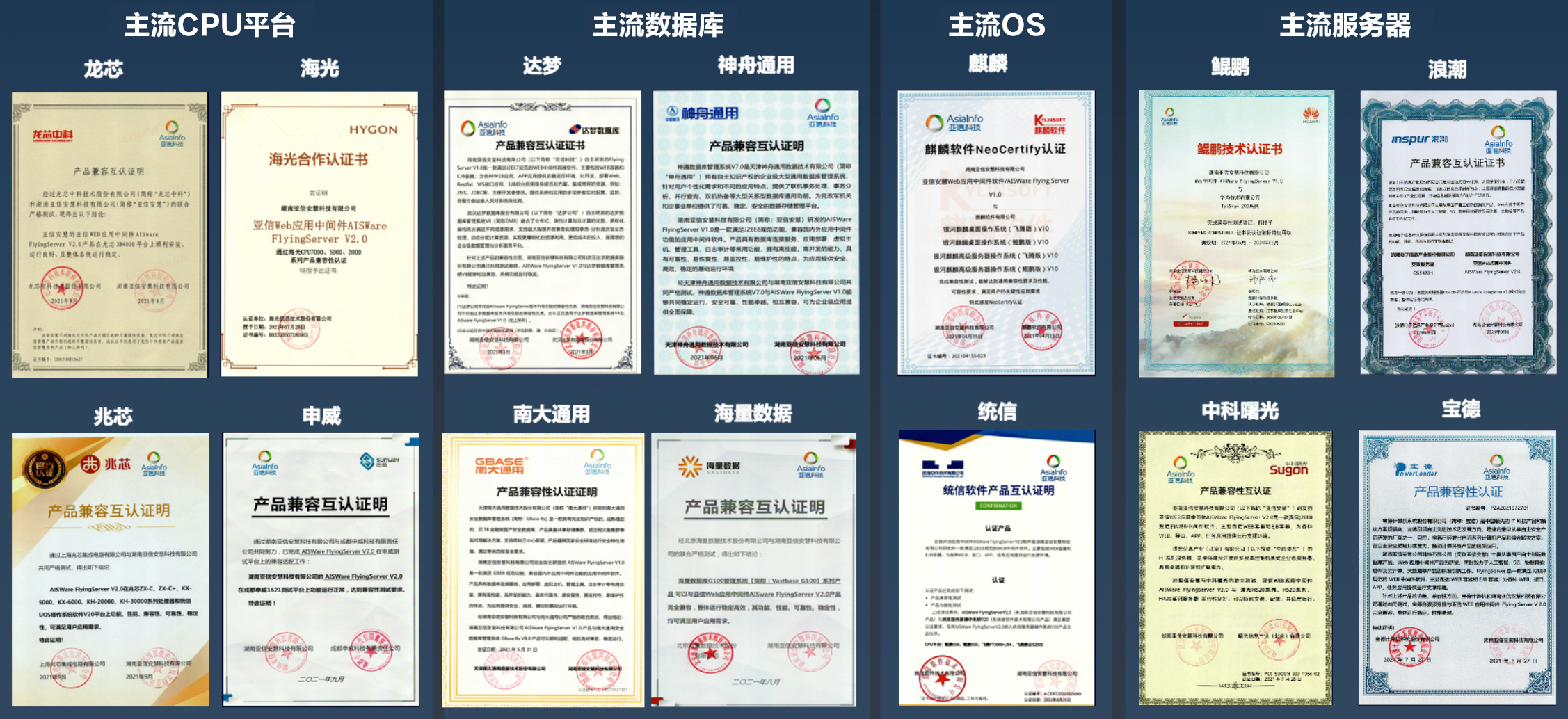 Figure: Some certificates of mutual trust authentication of compatible adaptation
In 2021, FlyingServer successfully replaced an international middleware product and ensured the long-term stable operation of the business system in a provincial company project of an operator. Moreover, FlyingServer is also employed by some telecom companies in Europe and Southeast Asia.
Looking to the future, AsiaInfo will keep abreast of international standards and domestic needs, and continue to empower hundreds of industries and thousands of industries to become digitally intelligent with its "standardized middleware products + personalized services".