On May 10, the 2022 China International Software Development Conference (CISD) and the 5th China Software Annual Conference were held simultaneously online and offline. The conference issued a series of awards for the 2021 China software industry. AsiaInfo won the "Leading Enterprise in Software Industry Application Field", and the self-developed AISWare AIRPA robotic process automation platform won the "Typical Demonstration Case" award.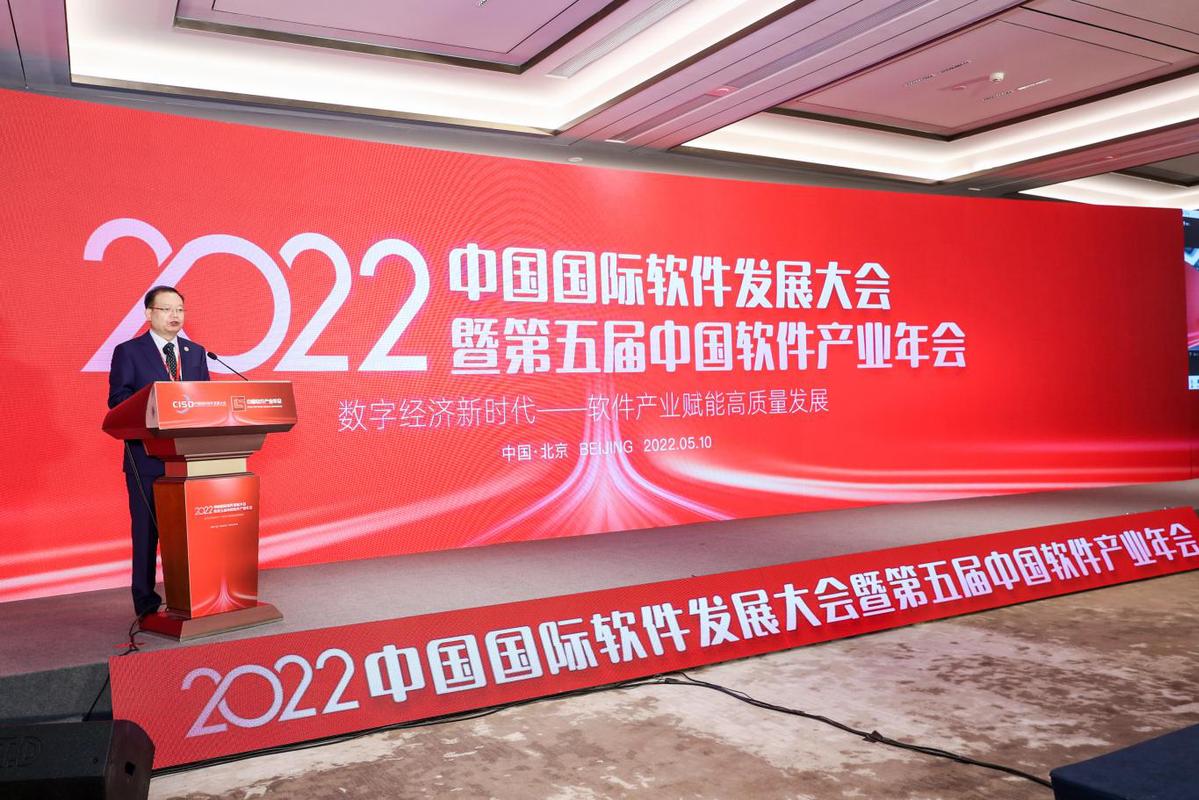 Figure: The Main Venue
Figure: Honor Certificates
The CISD is hosted by the China Software Industry Association and aims to be the first place for innovation results in the software field at home and abroad, a podium for cutting-edge reports, a resource pool for well-known companies, and a bellwether for industry trends. Leaders of the Ministry of Industry and Information Technology and competent local departments, academicians of the Chinese Academy of Sciences and the Chinese Academy of Engineering, well-known experts at home and abroad, representatives of leading companies and industry organizations, etc. gathered online to exchange and discuss issues related to "the software industry empowers high-quality development" in the digital economy era.
Digital intelligence full-stack capabilities empower hundreds of industries to transform and upgrade

In recent years, as a leading "digital intelligence full-stack capability provider", AsiaInfo has firmly implemented the "One Consolidation and Three Developments" business strategy, relying on seven core capabilities that cover the entire digital intelligence life cycle, including consulting planning, product R&D, implementation and delivery, system integration, intelligent decision-making, data operation, and customer service, creating an end-to-end To G and ToB service closed-loop, providing digital and intelligent kinetic energy for hundreds of industries to reduce costs, increase efficiency, transform and upgrade, and in the process of empowering vertical industries, many benchmark cases were shaped.
AISWare AIRPA is an excellent way to reduce costs and increase efficiency


AsiaInfo AISWare AIRPA integrates robotic process automation and AsiaInfo's "smart brain" to form five core competencies: process robot development platform, robot housekeeper, robot scheduling engine, AI service components, and RPA ecology. The application process automation capability provides flexible and efficient scenario-based solutions for government and enterprise customers.
AIRPA has the features of lightweight, intelligence, wide business adaptability, non-intrusiveness, safety, controllability, etc. Based on the "digital employees" created by AIRPA, it has been widely used in government affairs, communications, finance, energy, epidemic prevention and control, and other fields. This guarantees the improvement of process efficiency and realization of digital and intelligent transformation.

In a communications operator in a province, process robots cover the entire B, O, and M domains, supporting more than 500 business scenarios such as network optimization, IT inspection, and batch filling of orders for government and enterprise customers, saving about 100,000 man-days a year. In a city in Anhui Province, smart government digital employees help the government achieve online administrative approval, connect data and business modules, and significantly improve the efficiency of government work. In a commercial bank, process robots help anti-money laundering and achieve detailed supervision by automatically adding customer information in batches, increasing the efficiency by more than five times.