On April 12, Lin Jianhua, Deputy Head of Beijing Haidian District visited AsiaInfo with the delegation, and made exchanges and discussions with Chen Wu, Senior Vice President of AsiaInfo on the development of digital trade, data rights confirmation, data factorization, data sharing, data security, and data circulation and supervision.
Photo: group photo of leaders
At the AsiaInfo Technology Innovation Exhibition Center, Lin Jianhua focused on AsiaInfo's technological innovation, product R&D, and solution exploration in digital operations, private 5G networks, etc. Holding the view that AsiaInfo's "digital intelligence" capacity building is highly compatible with China's digital trade and digital economy development, he highly recognized AsiaInfo's rich practice in empowering the industrial transformation and upgrading and maintaining contrarian growth under the epidemic environment.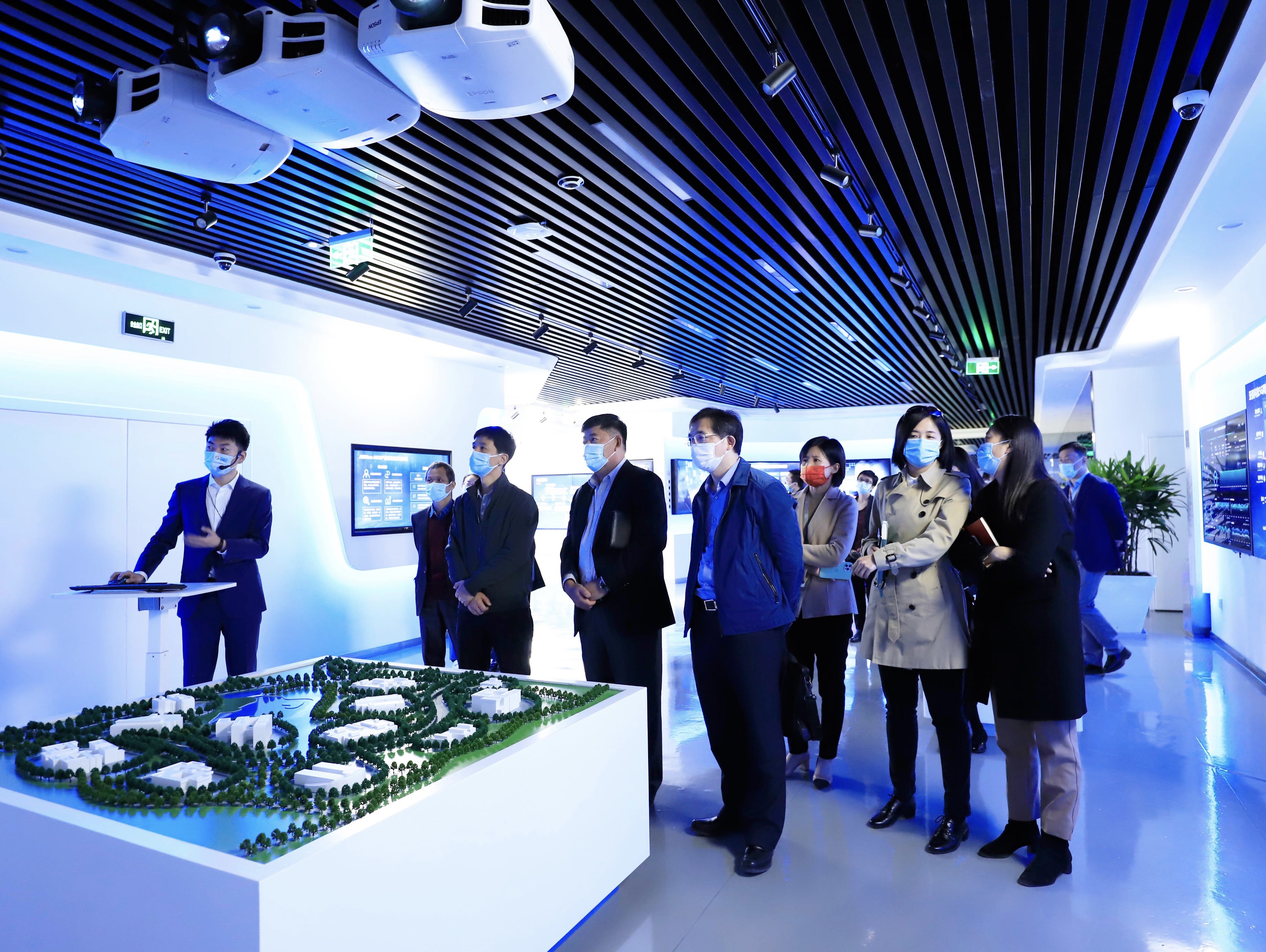 Photo: The delegation visiting AsiaInfo Technology Innovation Exhibition Center
During the discussions, Lin Jianhua introduced the construction of "Two Zones (the Comprehensive Demonstration Zone for Further Opening up
the National Service Sector and the China (Beijing) Pilot Free Trade Zone)" in Beijing and the background of this visit, hoping to understand the situation and needs of relevant enterprises in digital trade, data circulation, etc., to form targeted solutions and to promote the digital trade and digital economy development in Haidian District by government-enterprise collaboration.
Chen Wu expressed his deep gratitude to the Haidian District Government and relevant departments for their long-term support and guidance to AsiaInfo. He said that AsiaInfo, as a nearly 29-year-old high-tech enterprise, is rooted in Beijing, based in Haidian, and has witnessed the development of China's communications industry and the internet industry. AsiaInfo is highly in line with the guidance of the Haidian district government to construct a "modern, international, innovative, livable and business-friendly urban area and the core area of Beijing International Science and Technology Innovation Center". Currently, guided by the strategy of "one consolidation and three developments", AsiaInfo relies on its capabilities in consulting and planning, product R&D, implementation and delivery, system integration, intelligent decision-making, data operation, and customer service covering the entire life cycle of the project to boost digital transformation in other industries including government affairs, communications, finance, energy, transportation, postal services, etc. Meanwhile, rapid growth has been maintained in development. Chen hopes to receive continuous support from the Haidian District Government in the construction of informatization projects.
The two sides also exchanged views on supporting policies for talent introduction, special government support, and cross-border digital flow pilots. Officers from Haidian District Commerce Bureau, Zhongguancun Science City, and Secretariat of Haidian Association of Trade in Services and Sourcing Service accompanied Lin in this visit.