Jointly sponsored by the Ministry of Industry and Information Technology of the People's Republic of China and the People's Government of Jiangxi Province, the 2021 Conference on World VR Industry, a top one in the world with the highest level and the strongest influence in VR industry, was recently held in Nanchang. The conference focuses on the cutting-edge technologies, discusses VR development trends, and illustrates latest achievements of the field. It also helps promote application and popular consumption of VR, and builds platforms for international exchanges to integrate global resources, attracting more than 200 domestic and foreign companies to participate in the exhibition. AsiaInfo and Jiangxi Provincial 5G Industry Association jointly released the "3D XR" product, and appeared at the exhibition with "Smart Fire Fighting", "Smart Exhibition Hall", "Smart Building" and other solutions derived from 3D XR.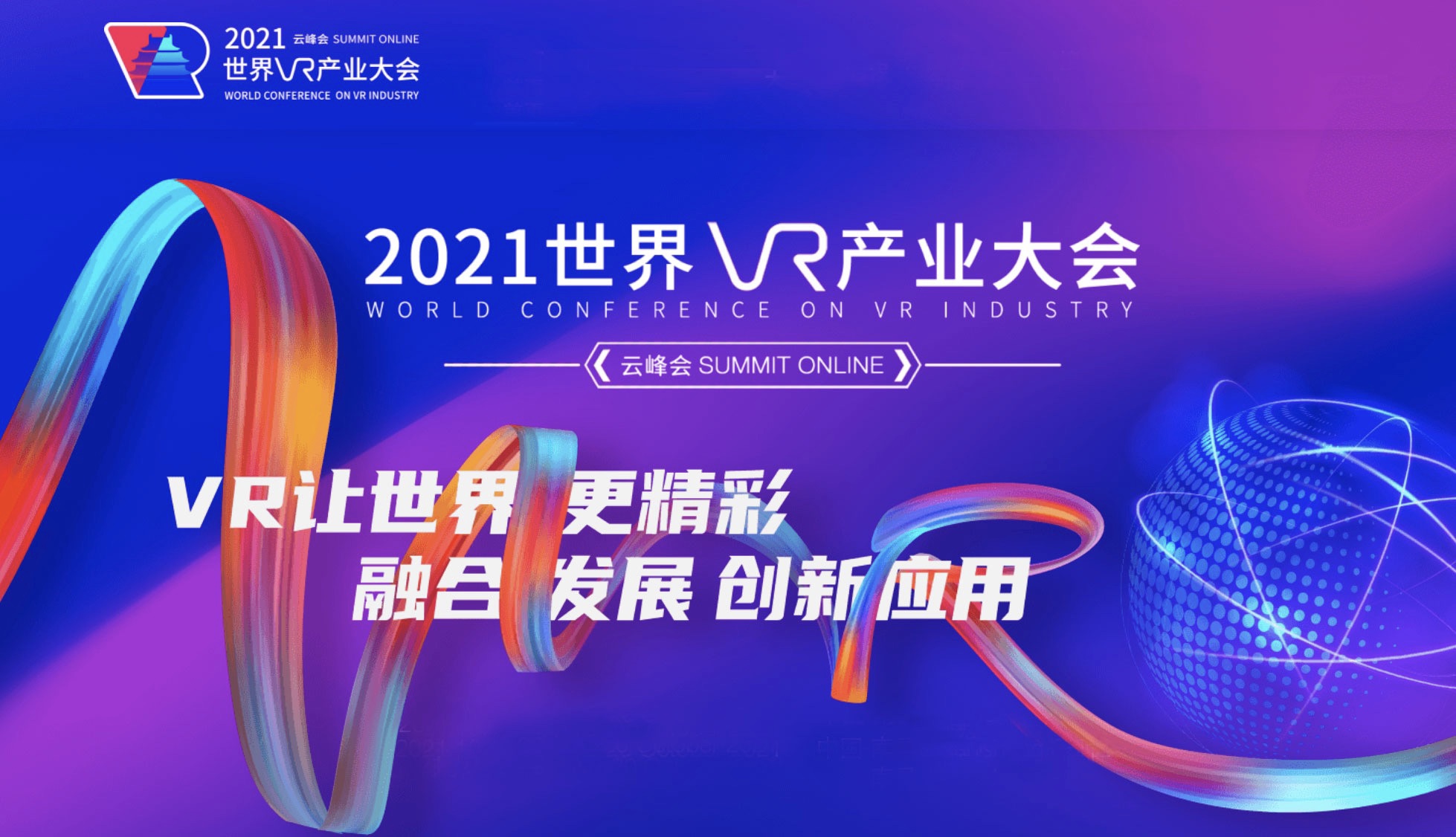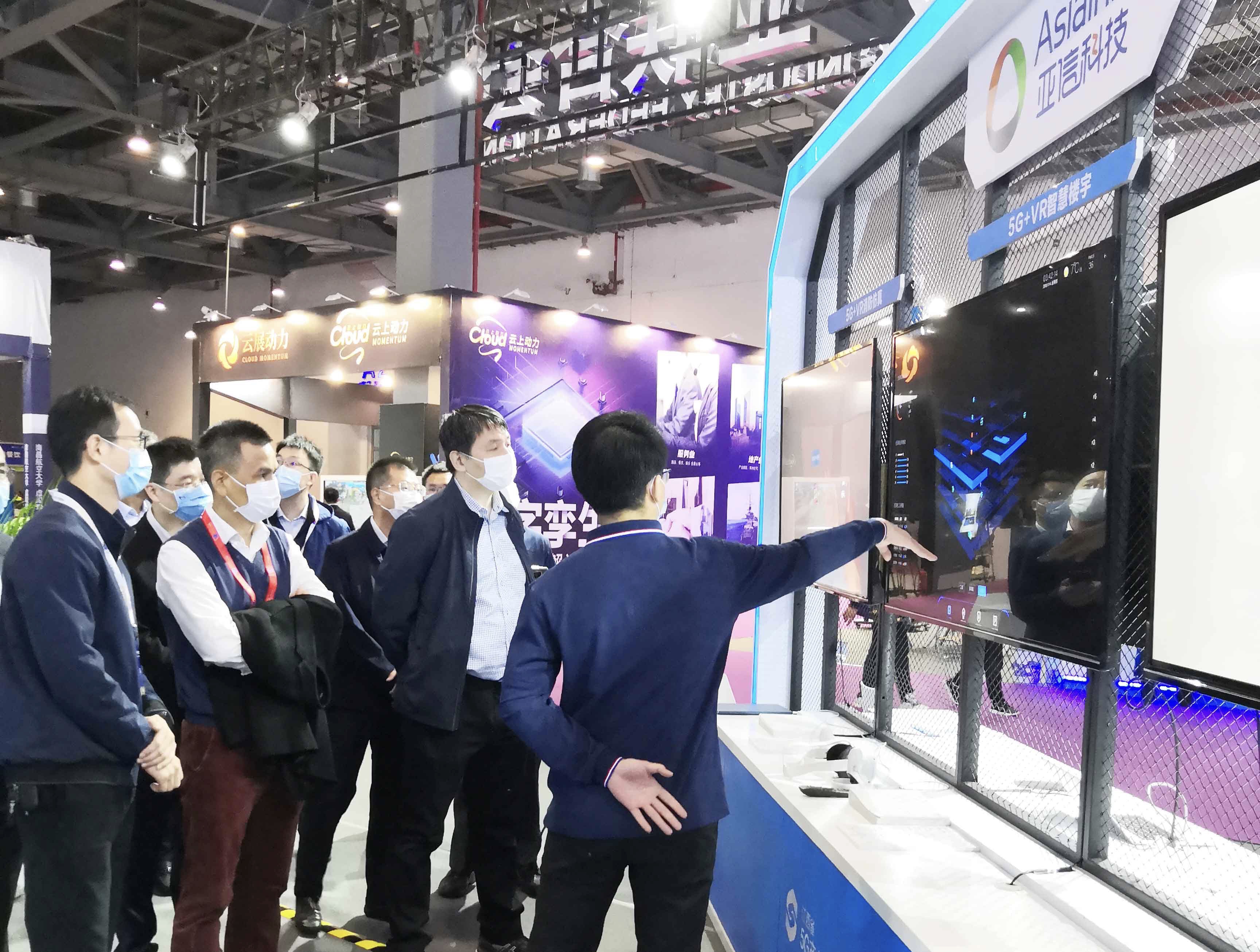 Photo: The booth of AsiaInfo
"3D XR" product
A "magician" generating VR panorama and immersive virtual reality experience
AsiaInfo has increased its investment in the VR field in recent years, focusing on the R&D and innovation of VR software, applications and services. In terms of software, it continues to promote the cloudification and weight reduction of VR software, and strengthen capability integration and effect presentation; in terms of application, it focuses on medical care, governmental affairs, education, real estate and other industry markets to provide personalized customization for different scenarios; in terms of services, relying on VR+ big data technology, digital operation and other capabilities, it provides customers with operational support and actively participates in industry chain collaboration.
"3D XR" is a VR tool platform product of AsiaInfo, which helps customers create and display VR panoramic content, and efficiently build "high-precision, 720°, panoramic and visual" business scenarios based on 3D, WebGL, Unity, VR/AR and other technologies.
The product adopts WebGL 3D drawing protocol to provide 3D accelerated rendering function, and has a large number of built-in template materials, so that users with zero basic knowledge can quickly build high-precision 3D visual scenarios; its Unity engine provides the product with the operational ability to adapt to almost all terminal devices, and supports the deployment and use on WeChat, Weibo and other social media platforms at home and abroad; it can help companies develop 720° VR panoramic display image with scenario navigation and automatic patrols capabilities to bring immersive experience. It can play an effect role in scenarios such as fire protection, cloud display, and IoT management.
AsiaInfo utilizes VR technology to empower vertical industries
VR + fire fighting
"VR + fire fighting" use professional immersive VR equipment and virtual reality technology to restore fire scenarios, and provide a visual simulation platform for fire drills, escape and other scenarios. Experiencers can immerse themselves in the virtual world in an all-around manner for interactive training, experiencing the fire environment firsthand, and mastering self-rescue and escape skills; the virtual simulation model of equipment can also be established to help firefighters familiarize themselves with the equipment principles, enhance practical training, and comprehensively improve the psychological quality and professional ability of police officers.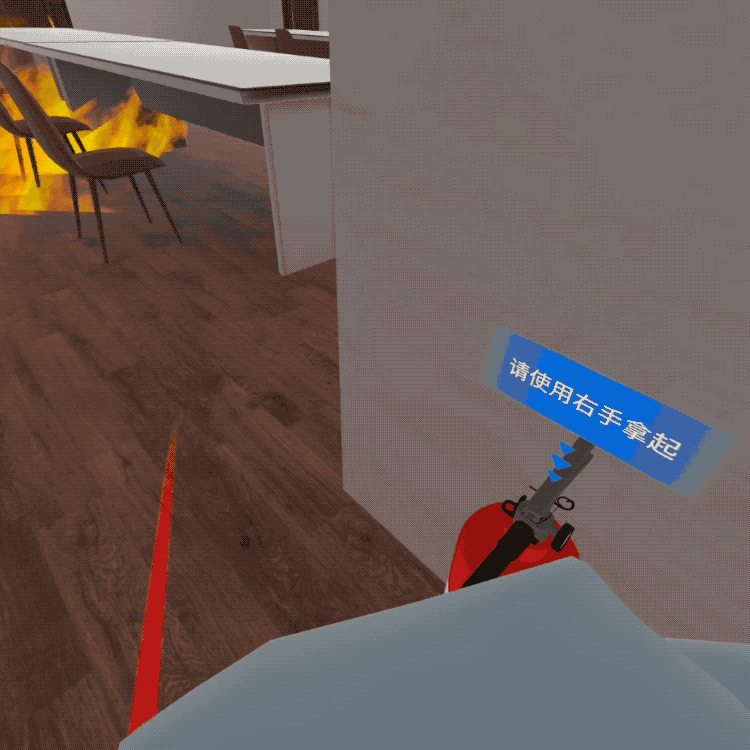 Photo: VR+ fire fighting display
VR + digital exhibition hall
"VR + digital exhibition hall" uses cloud VR technology to build "end-to-end" services of virtual scenarios, which can effectively reduce the cost of product display and space restrictions, and enables experiencers to use gestures, movements and other interactive behaviors to control the digital exhibition hall. This 24-hour exhibition hall, which breaks through the constraints of time and space, not only makes the display more interesting, but also broadens the product display channel and enhances the publicity effect.
Photo: VR + digital exhibition hall
VR + smart building
"VR + smart building" is a smart system that uses technologies such as VR, Web3d and the IoT to achieve digital management of buildings. Remote control of smart equipment and visual management of buildings are realized through digital modeling of building environment, pipelines, equipment, etc. After the integration of AI people and object recognition technology, the access of people can also be monitored in real time to guarantee the safety of people, property, and objects within the building all day long.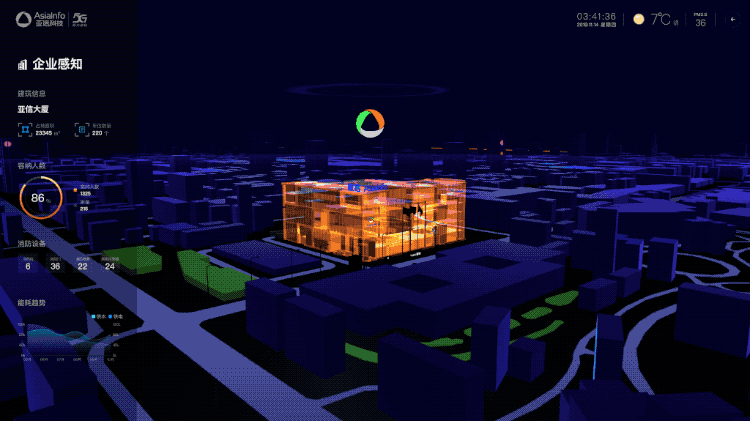 Photo: VR + smart building
With the development of emerging technologies such as 5G and the improvement of information infrastructure, concepts and technologies including virtual reality, immersive experience, and meta-universe have emerged and continued to improve. The upstream and downstream collaboration of VR industry continues to be strengthened, and the future of "software-defined" is also on the horizon. AsiaInfo will work with all walks of life in the industry to promote the continuous evolution of its own technologies and products, so as to help the digital transformation various industries.