On October 18th, China Wind Power 2021, one of the world's largest annual events in the wind power industry, kicked off at the China International Exhibition Center (New Center). The conference themed "Carbon Neutrality – New Opportunities for Wind Power Development" focuses on demonstrating cutting-edge achievements in wind power, energy storage industry chain and other fields, as well as the transformation of the wind energy industry in the context of carbon neutrality. As a leading provider of software products, solutions and services in China, oriented by its "Strategy of Promoting Wind Control to be Intelligent to Achieve the "Dual Carbon Goals", AsiaInfo has successfully made a debut at the China International Exhibition Center (New Center) with its technology products and solutions in the fields of integrated energy, wireless private network, artificial intelligence and other fields, demonstrating the technological strength to assist energy companies in their digital transformation.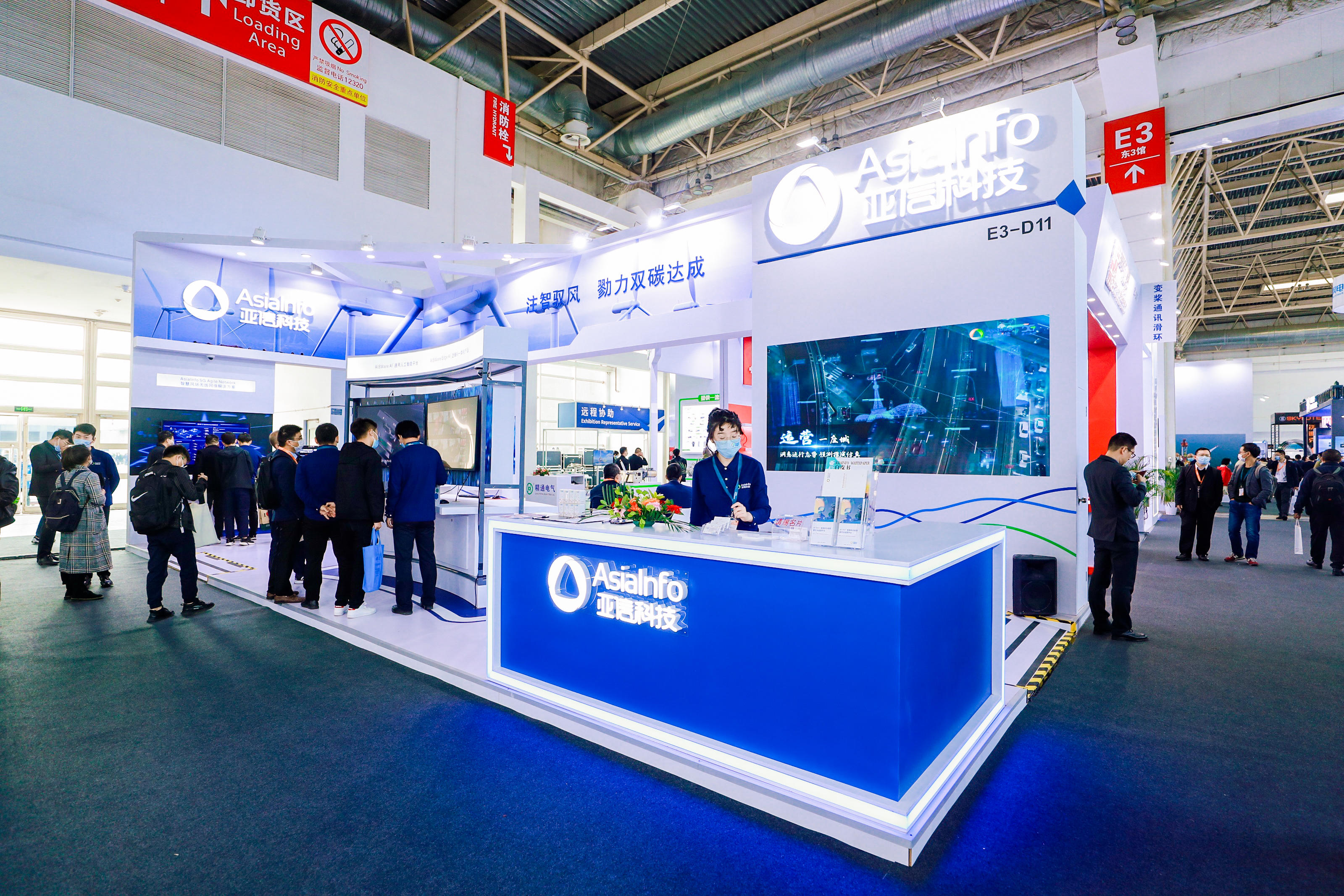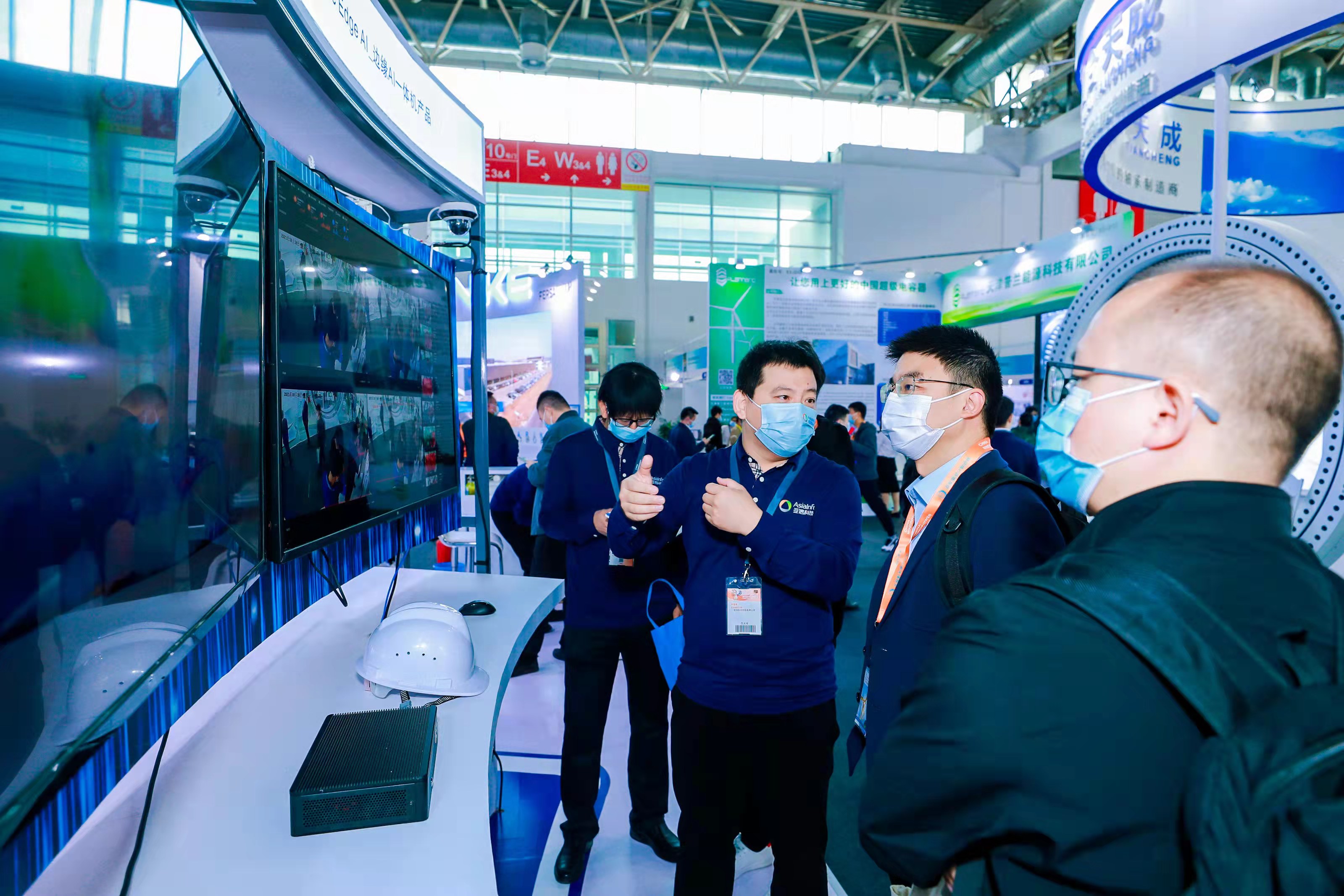 In this exhibition, AsiaInfo's "carrier-grade" products, services, operation, and integration capabilities for more than 20 years will be concentrated on three major exhibition areas of wireless private networks, integrated energy, and artificial intelligence. AsiaInfo aims to match customer needs based on industry scenarios, and provide new solutions for the transformation and upgrading of the wind energy industry under the current dual carbon goals.
Most of the new energy wind farms are distributed in remote areas such as offshore and mountainous areas with poor basic network conditions. Poor communication not only affects the efficiency of daily production and operations, but is very easy to cause safety hazards, even threatening the lives of workers in bad weather.
In order to solve the above problems, AsiaInfo demonstrated the wireless communication solutions for wind farms in the exhibition area of wireless private network. The solutions fully integrate and utilize operator resources, and realize full-site, efficient and safe network coverage of new energy power stations, with safe access and management of the three-zone business application, to meet the basic network requirements of wind farms.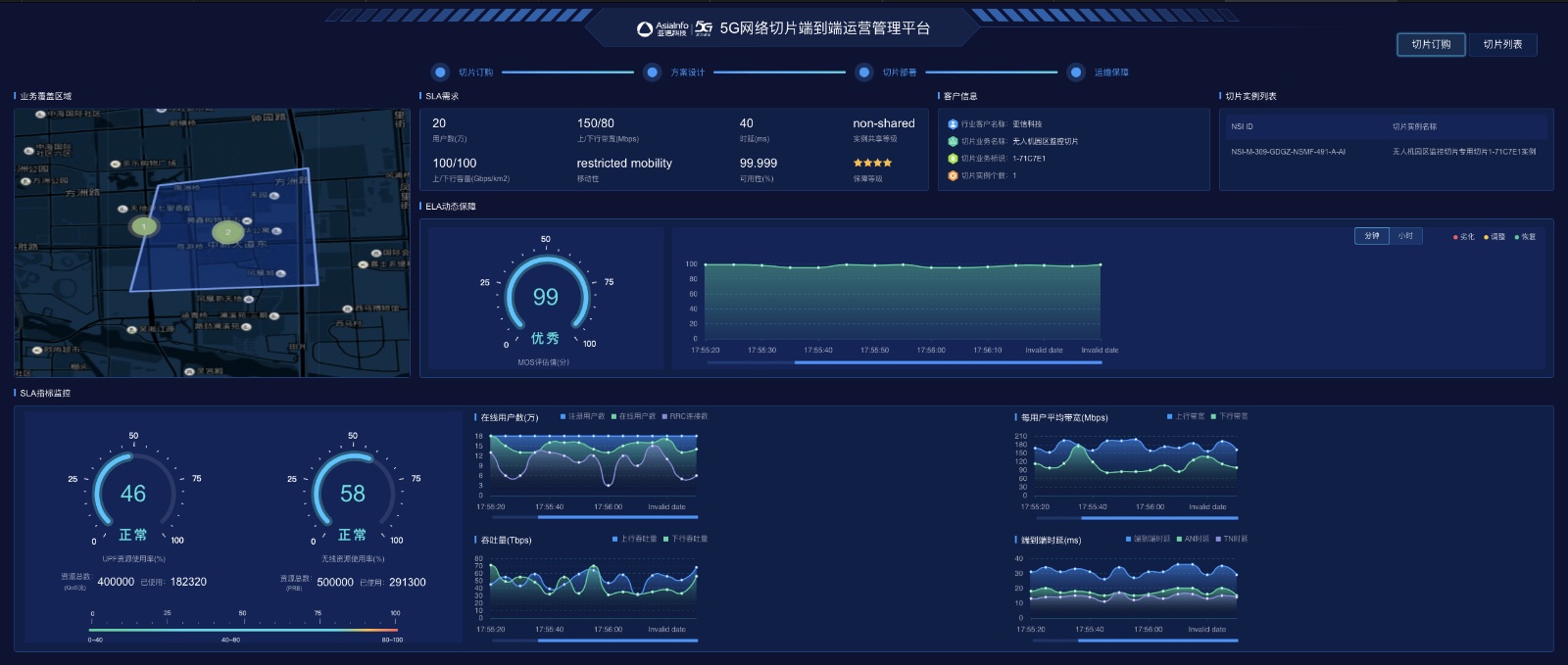 Demonstration of wireless private network
In the exhibition area of integrated energy, the smart digital operation platform of integrated energy can help parks and enterprises quickly build a smart management and control platform for integrated energy. Based on the perception of the Internet of Things, office perception, security perception, energy consumption perception, parking perception in buildings and parks can be realized, and visual display, visual inspection and remote switch control can be carried out to achieve visual management and real-time data interaction of electricity and water usage in different areas.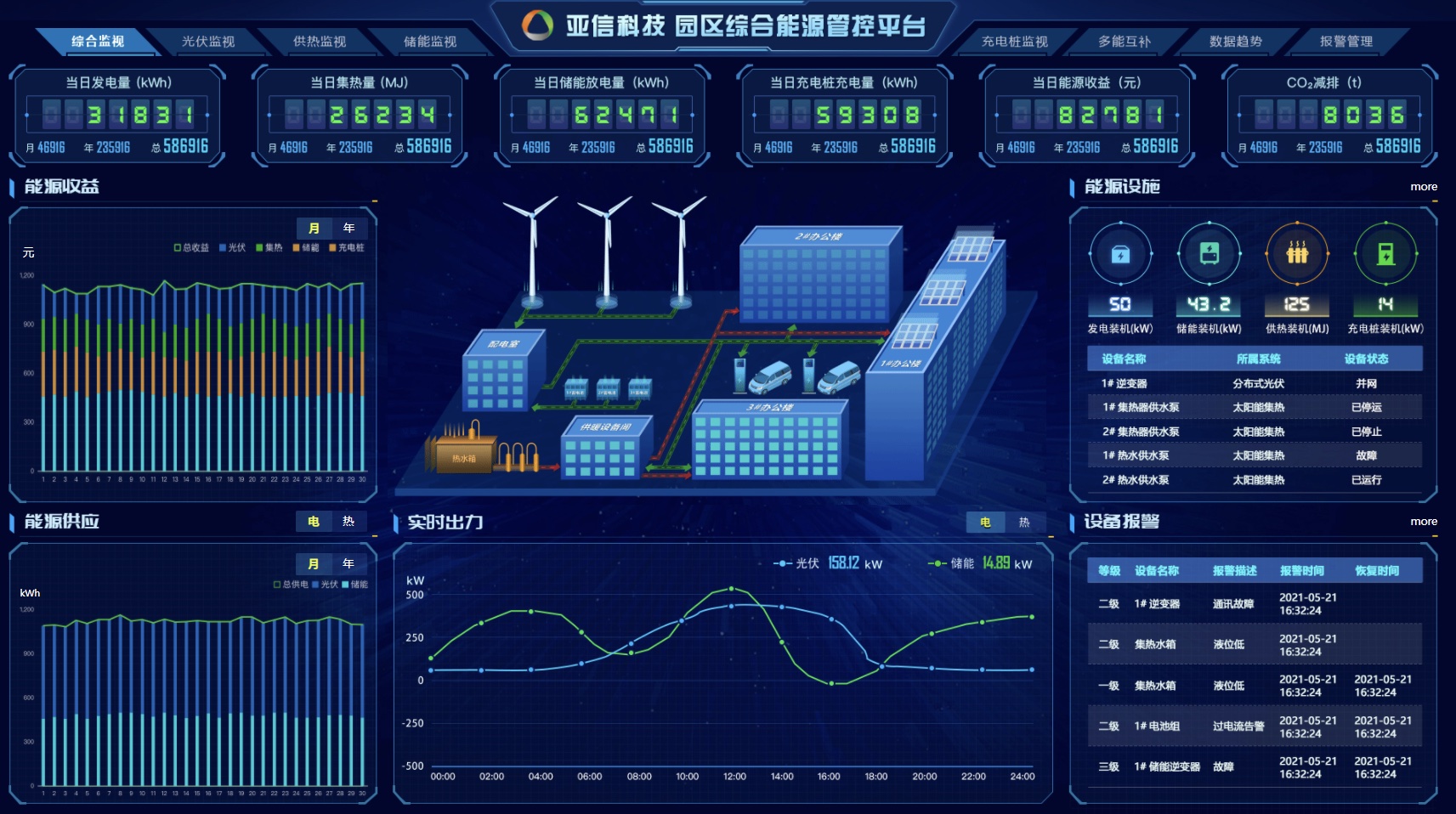 Demonstration of integrated energy
The integration solution of smart integrated energy is based on the AISWare Digital Gemini, and quickly realizes the construction of 3D scenarios through modeling and component configuration, and realizes real-time interaction and fusion with AIoT devices and data. With AsiaInfo's AI capabilities, it can also realize intelligent scenarios such as early warning of equipment failures, automatic switch control of air-conditioner, and intelligent light switch.
In the artificial intelligence exhibition area, AsiaInfo presented AISWare AISP product. AsiaInfo puts its mature AI capabilities into new energy security service scenarios, and relies on new or existing security systems to adapt to various types of front-end cameras, providing intelligent services based on AI recognition models for wind power, photovoltaics, booster stations, centralized control centers, and power grids.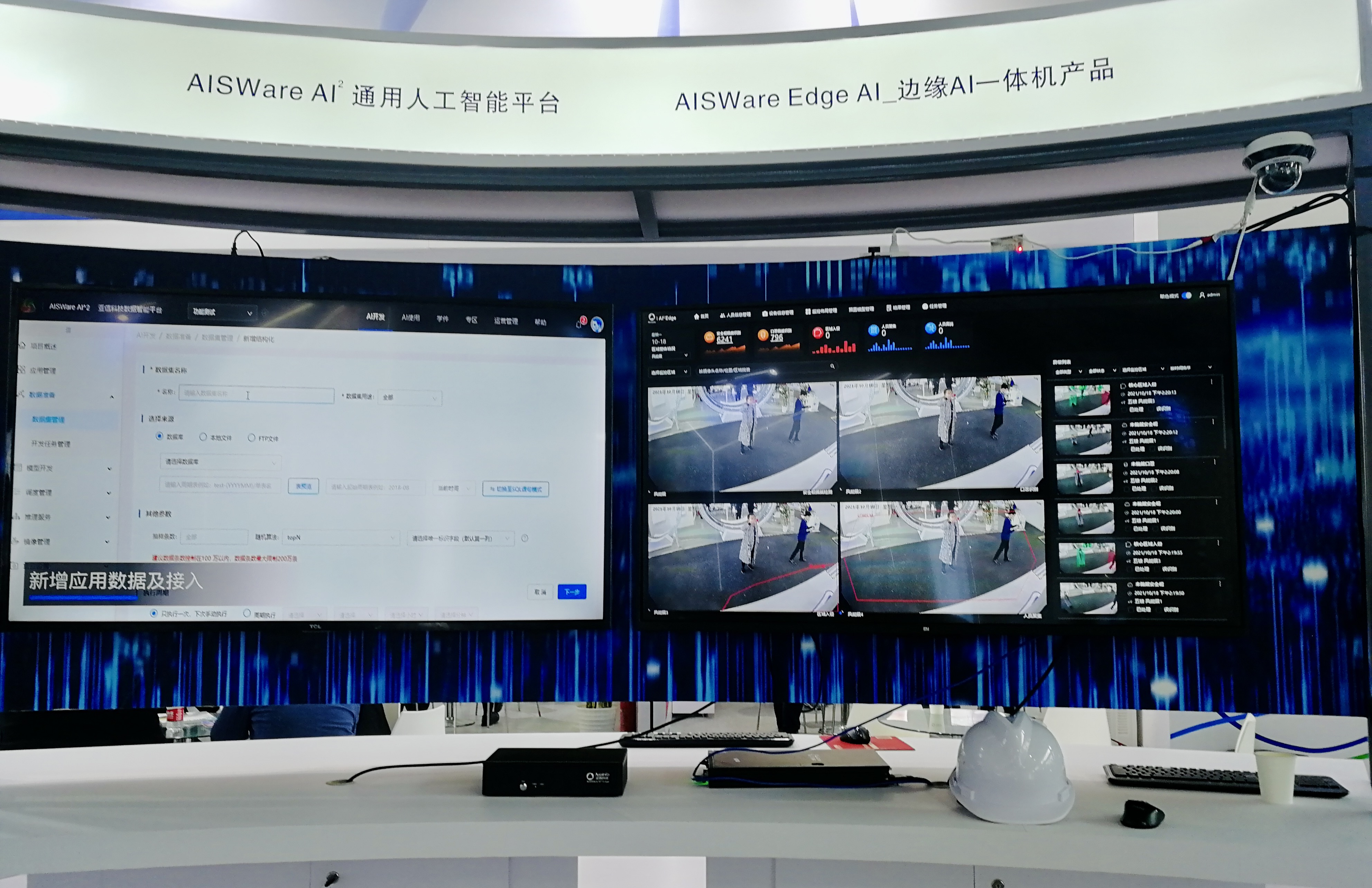 Demonstration of artificial intelligence
Chen Haixia, General Manager of AsiaInfo's Energy Division, said that the "14th Five-Year Plan" is a critical period for China to achieve peaking carbon dioxide emissions and carbon neutrality. The energy industry is moving towards sustainability and intelligence, so that digital transformation is an irresistible trend. AsiaInfo will continue to leverage its advantages in products, services, operation, and integration capabilities, integrate 5G, big data, cloud computing and other leading technologies, adhere to be oriented by customer demands, and work with industry partners to promote wind power industry and the global energy industry to be intelligent, in order to achieve high-quality and green development, and contribute to the smooth realization of 'peaking carbon dioxide emissions' and 'carbon neutrality'. "