On June 23, under the guidance of Department of Industry and Information Technology of Heilongjiang Province and Heilongjiang Communications Administration, the "2021 Digital Longjiang Information Promotion Conference" hosted by China Mobile Communications Group Heilongjiang Co., Ltd. (abbreviated as: Heilongjiang Mobile) was held in Harbin. Xu Jianguo, Vice Governor of Heilongjiang Province, attended the conference and delivered a speech. The Conference centered on 5G application innovation and 5G's empowerment for various industries, and outlined the future vision of "digital intelligence" in the form of "exhibition + forum". As a strategic partner of China Mobile, AsiaInfo appeared on the exhibition with its digital cultural tourism, smart community solutions and AI and big data products.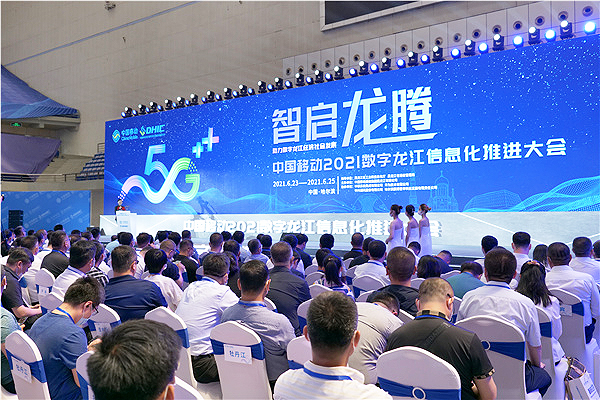 "The intelligence initiative to boost the development of Heilongjiang"
starts the Heilongjiang's pace of empowering various industries by "digital intelligence"
During the period of "14th Five-Year Plan", Heilongjiang will accelerate the implementation of the development strategy of "Digital Longjiang", cultivate a new generation of information technology industry chain, and develop integrated applications of big data based on the application of building a direct connection point of national-level Internet backbone in Harbin and the launch of the "North China Data Center" brand, in order to make the "digital economy" an important growth point for Heilongjiang's transformation and revitalization.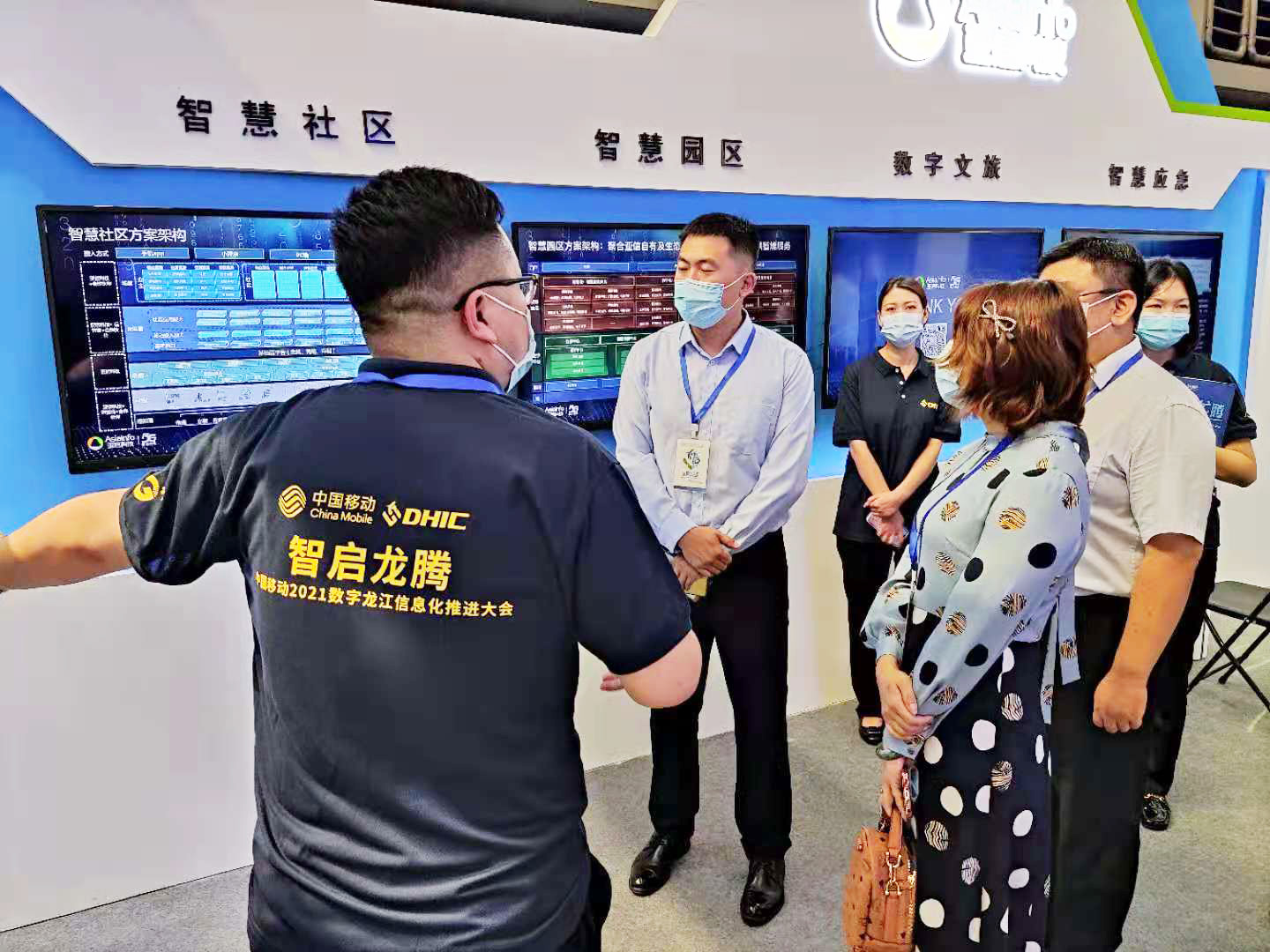 As a leading software product, solution and related service provider in China, AsiaInfo has been providing support for digital transformation of governments at all levels and large enterprises. In response to the development needs of "digital industrialization" and "industrial digitalization" of Heilongjiang, AsiaInfo has presented digital cultural tourism, smart parks, smart communities, smart emergency response, smart fleet, gas station tax control solutions, as well as big data and AI products such as AISWare DataOS data middle-ground operating system, AISWare AIRPA intelligent R&D platform of robotic process.
As a major province of tourism resources, Heilongjiang has an extremely abundant natural landscape and cultural and historical accumulation. AsiaInfo's "digital cultural tourism" solution provides the upper platform and application with unified resource support through the unified management on the basic IaaS and PaaS layers; utilizes " IOT platform and integration platform" to achieve the integration, access, and unified management and control on smart devices and subsystems; relies on "big data center of cultural tourism, industry supervision center, enterprise service center, public service center" to gather global cultural and tourism data to realize the "capitalized management of the data" and create a global business middle-ground system for industries, scenic spots, enterprises, and the public; builds a rich set of smart applications based on the capabilities of data middle-ground and business middle-ground in response to the differentiated needs of customers.
In the field of smart parks and smart communities, AsiaInfo makes comprehensive use of technologies such as IOT, big data, AI, and GIS, and provides the solution of "1 platform (smart park digital platform) + 1 center (operation center) + N applications" to assist in planning, construction, investment promotion, and full digitalized operation of smart parks, and connects each link of community management, property services, and home information of owners to build an efficient, convenient, full-course and full-time community operation service system.
The gas station tax control solution provides multi-dimensional monitoring services for the tax department through the collection of real-time service data of gas stations, equipment status monitoring, and peripheral data interchange, so as to provide a strong guarantee for strengthening industry supervision and standardizing the order of the refined oil product market.
In terms of products, AISWare DataOS data middle-ground operating system targets for big data governance and operations personnel and quality management personnel, relies on microservice components, data catalogs and maps, scenario-based applications and basic management capabilities to provide convenience, efficient and visualized data asset management tools and solutions, helping enterprises and institutions transform from "passive management and control" to "active service provision".
AISWare AIRPA integrates robotic process automation with AsiaInfo's "smart brain" to form five core competency sectors including the robot process development platform, robot scheduling operation platform, robot steward, AI service component, and RPA ecological community, providing cross-platform, cross-system and cross-application process integration capabilities. It undertakes highly repetitive and inefficient transactional work for enterprises/institutions, helping customers overcome the obstacles of efficiency, explore value depressions, and boost transformation and upgrading.
Taking the Conference as an opportunity, Heilongjiang Mobile will work with partners from all walks of life to actively implement the strategic plan for the construction of provincial digital economy and digital society of provincial Party committee and government. As a strategic partner, AsiaInfo will develop extensive cooperation with China Mobile and Heilongjiang Mobile in 5G and vertical industry digitization based on its "carrier-grade" software products, services, operations and integration capabilities to boost the transformation and upgrading of empowering vertical industries with 5G and the construction of "Digital Longjiang".