Recently, hosted by the China Academy of Information and Communications Technology (hereinafter referred to as: CAICT) and ZHONGGUANSCIENCE ShuZhi Artificial Intelligence Industry Alliance, the 2021 RPA Innovation Industry Summit themed "Reshaping Digital Productivity and Empowering a New Era of IT" was held in Beijing (RPA: robotic process automation). Hundreds of participants, including leaders of relevant departments, industry experts and business representatives, gathered together to share the experience and achievements of industry development.
AsiaInfo's AISWare AIRPA Among the first batch to pass the highest-level capability assessment of CAICT for RPA
At the summit, CAICT released the results of the first batch of "RPA System and Tool Product Capability Assessment" and annual outstanding cases. AsiaInfo's robotic process automation R&D platform AISWare AIRPA passed the assessment of highest-level "3+", and its project of intelligent collection of financial risk control data was selected as 2021 "Zhi Jiang" outstanding case.
At present, RPA (robotic process automation) has been widely applied in various fields. As a high-quality intelligent tool to promote the digital transformation of the industry, it can be used to undertake simple tasks with better regularity, repetitive operations and a large quantity of manual processing. With the features of low investment, easy implementation and quick effect, it rapidly gained recognition from users in various industries.
AI + RPA promote the robotic process from "automation" to "intelligence"
As the vice-president member of the "RPA Industries Development Alliance" and the compiling unit of RPA product capability standard, AsiaInfo has accumulated profound experience in technology research and development, product innovation, and business practice. After several iterations, AsiaInfo's AISWare AIRPA, the robotic process automation research and development platform with independent intellectual property rights, was finally released.
AISWare AIRPA integrates robotic process automation with AsiaInfo's "smart brain" to form five core competency sectors including the process robot development platform, robot scheduling operation platform, robot steward, AI service component, and RPA ecological community, providing cross-platform, cross-system and cross-application process integration capabilities. Based on automated means, it undertakes highly repetitive and inefficient transactional works for enterprises/institutions, and realizes automatic discovery of process data abnormalities, automatic identification of process changes, and automatic accumulation of process knowledge through data intelligence, helping customers overcome the obstacles of efficiency, explore value depressions, and boost transformation and upgrading.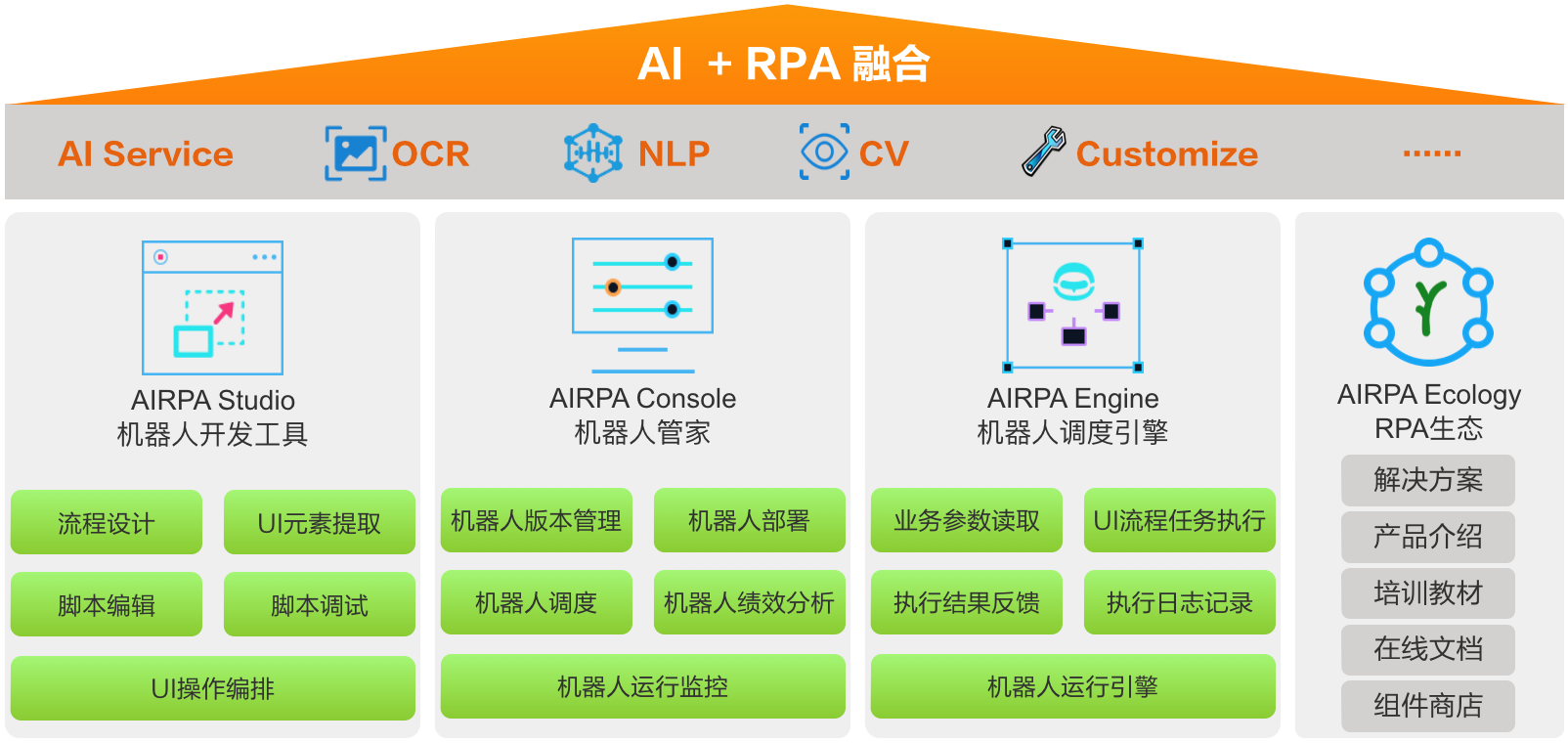 Core capabilities of AISWare AIRPA
Robot development platform
Provide graphical drag-drop process development tools to form a visual and componentized RPA development environment, and help customers improve robot development efficiency and reduce the threshold of process production in an autonomous, easy and flexible way;
Robot steward
Able to manage components, robot installation packages and execution node resources, establish execution plans based on business rules, provide unified management of task status, execution results and other information, support data chart display and visual centralized management and control;
Robot scheduling engine
Achieve the access to business systems in exactly the same way as manual operations based on the execution plans and through non-intrusive execution of business processes to avoid human errors, and record the execution log;
RPA ecology
Provide users with the ecological resources of a "community" for learning and communication in the way of "portal + mall", and assist users to quickly learn to use AIRPA products, which efficiently build digital productivity;
AI service
Provide out-of-the-box AI service capabilities such as OCR, NLP, and CV, support rapid access and use in the form of components, empower RPA intelligent data processing, and be able to link and integrate the AI capabilities owned by users.
Since its launch, AsiaInfo's robotic process automation R&D platform AISWare AIRPA has quickly gained market recognition with its good market reputation, independent and controllable core technologies, and high-quality customer service system. It has been widely applied in government affairs, communications, finance, industrial manufacturing, retail and other industries, accumulating rich experience in the implementation of robot application scenarios.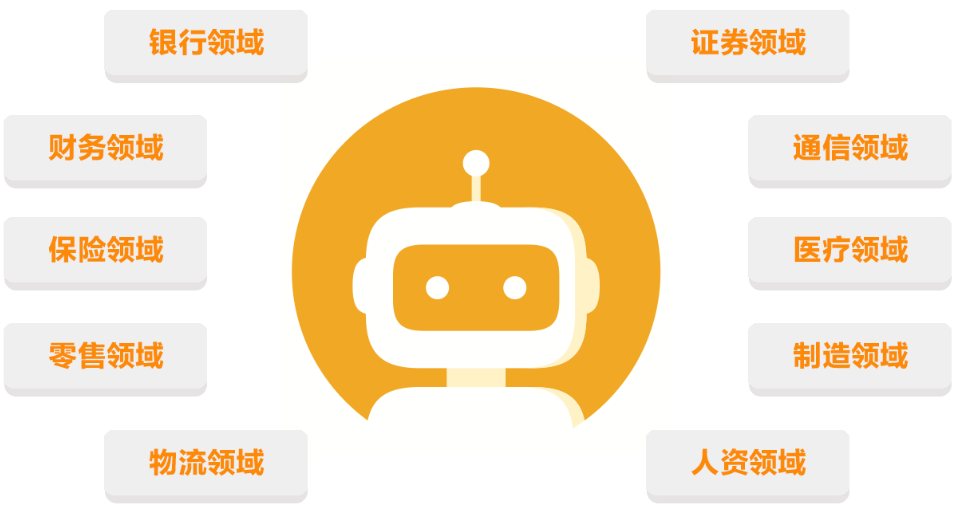 Typical application scenarios of the product