On February 24, the Fifth 5G Slicing Industry Summit with the theme of "From Availability to Reliability, Deterministic Slicing is the Key Path" was held during the 2021 MWC Shanghai Exhibition. The summit announced the establishment of the industry's first open innovation laboratory for 5G slicing, the Xuanyuan Lab of the 5G Slicing Industry Alliance. The Lab is jointly established by AsiaInfo and Huawei, China Unicom, China Mobile, China Telecom, Digital Domain, China Sports Media, Gree, TD Tech and other member units of the 5G Slicing Industry Alliance, aiming to concentrate the power of the slicing industry to open up technological breakpoints, provide industry partners with the verification of technological innovation, and facilitate the slicing industry to become mature.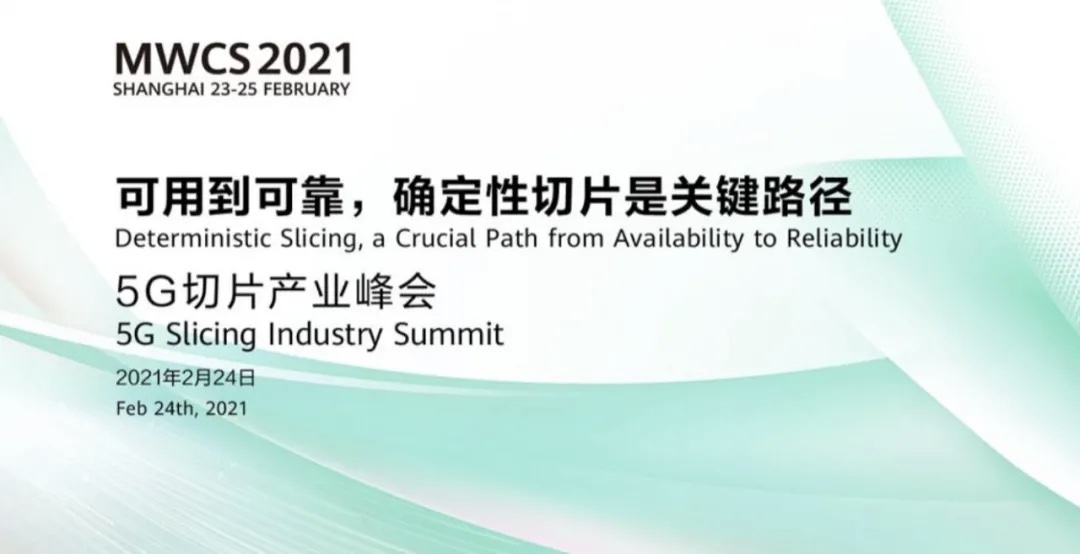 Xuanyuan Lab drives 5G slicing from "feasible solutions and available technologies" to "commercial success"
With the deepening of the digital transformation of vertical industries, the construction of private networks for the 5G industry is burgeoning. As the most critical technology for the commercial implementation of 5G private networks, Slicing has attracted has been highly concerned by the industry – 80% of 5G application scenarios are To B services, while government and enterprise services have extremely high requirements on the support abilities with regard to time delay, bandwidth, and reliability of private networks. Therefore, the formation of "visible, manageable and controllable" end-to-end 5G slicing capabilities is a key to promoting private networks to truly empower vertical industries.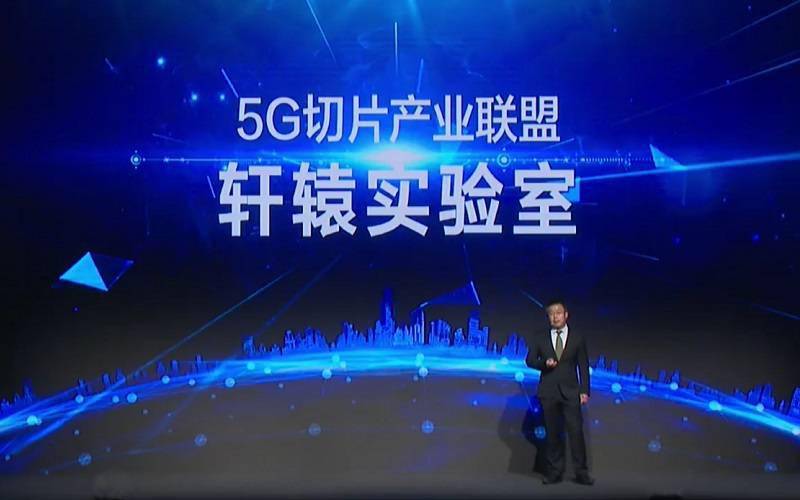 Xuanyuan Lab will operate on the basis of 5G Slicing Industry Alliance, give full play to the first-mover advantage of China's 5G SA network slicing and its synergy in the international market, connect relevant standards and industrial organizations, enhance the deterministic capability of slicing, promote the rapid development of slicing in technology, commercial use and standards, and accelerate the "commercial success" process of the slicing service. The Lab has set up three business centers around the slicing technology innovation certification, namely, the Technological Innovation Center, the E2E Integration Center, and the Service Demonstration Center, which serve the slicing service innovation verification and technological breakpoint opening-up of different industries, verify the integration of terminal modules, slicing management and self-management system of enterprises, and demonstrate the innovative achievements of slicing for all industries.
The responsible person of AsiaInfo said that Xuanyuan Lab will promote the evolution of 5G slicing from "feasible solutions and available technologies" to "achieve commercial maturity and reliable support", enable 5G to efficiently meet the differentiated network service needs of customers in various industries and truly realize iterative upgrade of various industries.
AsiaInfo relies on a cross-domain end-to-end slicing management system to boost 5G slicing to quickly empower industrial production
AsiaInfo is committed to promoting the evolution of 5G slicing from "being available" to "being reliable". Based on a thorough understanding of the communications industry for more than two decades, as well as the deep insights into government and enterprise application scenarios and extensive business practices, AsiaInfo introduced AISWare 5G-Slicing Mgmt, the "5G network slicing end-to-end management system". The product takes automation as the thread, spans various professional domains, makes full use of NFV and SDN technologies, and provides full life cycle supporting capabilities from slicing ordering, activation, orchestration to billing, operations, etc. to help communications operator networks move towards automation and integration, and promote the application and popularization of network slicing technology in vertical industries.
After years of R&D and practice, AsiaInfo's 5G slicing products have established obvious advantages:
1. Rich industry experience is an important capacity reserve of AsiaInfo
As AsiaInfo has been working in the communication field for many years, its rich experience in communication service support and network operations is an important basis for promoting the development of slicing services. At the same time, the expert consultation and project implementation team provide sufficient intelligence and manpower for industry insights, scenario analysis, and project implementation.
2. Industry-leading products empowered by AI
AsiaInfo is one of the companies in the industry taking the lead to carry out slicing technology accumulation and product research and development. It has carried out related business practices with multiple communication operators, laying a solid foundation for the construction of the industrial ecosystem. At the same time, AsiaInfo's 5G slicing management system relies on its mature communication AI platform to make the orchestration and decision-making, operations analysis, and service guarantee of slicing more intelligent, which greatly reduces labor costs.
3. Rich experience in cross-domain cooperation
As a neutral manufacturer, AsiaInfo deeply participates in the discussion and implementation of each sub-domain's slicing technology, and has extensive experience in cross-domain and cross-vendor cooperation.
4. User experience insight assists in problem solving
AsiaInfo's slicing management system can track the real experience of customers in vertical industries based on the signaling, business, and KPI data of slicing-related network elements and users, and rely on AI algorithms to resolve problems before complaints.
At present, AISWare 5G-Slicing Mgmt "end-to-end management system for 5G slicing" has been applied in the three major communications operators' groups and district-level and provincial-level points, as well as transportation, energy and other vertical industries, developing the operation and management capabilities including service design, service acceptance, and network orchestration.
To achieve continuous technical improvement and commercial success, close collaboration between the upstream and downstream of the industry chain and related industries is indispensable for 5G slicing. By relying on the 5G Slicing Industry Alliance and Xuanyuan Lab, AsiaInfo wishes to work with industry partners to give full play to our advantages in "end-to-end" slicing technology accumulation, product development and business practice, and promote the evolution of 5G slicing from "being usable" to "being reliable", and enable the digital transformation of various industries.