Recently, the bid for DevOps scale upgrading and reconstruction project of China CITIC Bank was opened, and AsiaInfo (stock code: 01675.HK), who just finished the Phase I project for the bank, won the bid again. This is another breakthrough of AsiaInfo's DevOps products, solutions and related services in the financial industry, which again demonstrates the comprehensive strength and versatility of DevOps products and services. Previously, AsiaInfo's DevOps products (AISWare AiDO DevOps) and services have been applied in projects in several industries such as telecommunications and finance, helping customers build a stable platform integrating development, operation and maintenance, and also establish a mature and agile R&D system at organization level.

Business Upgrading and Customer Experience
Require the Financial Industry to Speed up the Construction of Agile System

In recent years, with the continuous acceleration of integration of technology and finance, and financial technology has moved toward a deeper and higher level of development. Faced with the impact of the "new economy, new model, new trend" in the Internet era, traditional banks are facing new challenges in the fields of payment, asset management, transaction and financing. At the same time, practice has proved that the production and operation risks of software and IT systems mostly occur in the link of technical operation and maintenance, and major production incidents caused by operational errors in operation and maintenance also take place from time to time. A digital transformation to improve production efficiency and optimize user experience is imminent - DevOps product system will make a difference.

China CITIC Bank is at the forefront of the industry in this transformation. In the process of using FinTech to accelerate the transformation of product innovation and marketing service system, China CITIC Bank drives the business foreground and customer-oriented organizational capacity building through the construction of data middle-ground and technology middle-ground. This digital transformation emphasizes the construction of agile organizations which are like "piles" driven by China CITIC Bank into the foundation.

In the Phase I project, AsiaInfo assisted China CITIC Bank in building an organizational-level agile system to guide and implement agile transformation; built an organizational-level agile culture with the characteristics of China CITIC Bank; realized project-level agile R&D model work support and continuous integration (CI) and continuous delivery (CD) capabilities to improve integration and delivery efficiency; simplified the work process to seamlessly connect with systems related to data center and improve process efficiency. Besides, dozens of agile coaches were trained; pilot projects were carried to promote and guide the use of agile work models to solve the problem of agile and system collaboration in practice.

After the completion of Phase I project, the average R&D delivery cycle of pilot projects was shortened by 18.3%, and reproducible agile implementation process, technology and management method were formed. In addition, the three pilot applications of "New Version of Personal Mobile Banking Project", "Efficient Collaboration Platform Upgrading and Optimization Project" and "Asset Custody Clearing System Project" of Phase I project also passed the Level 3 certification of continuous delivery of CAICT's Maturity Model of Development and Operation Integration (DevOps) Capability at one time. Thereby, AsiaInfo was highly praised.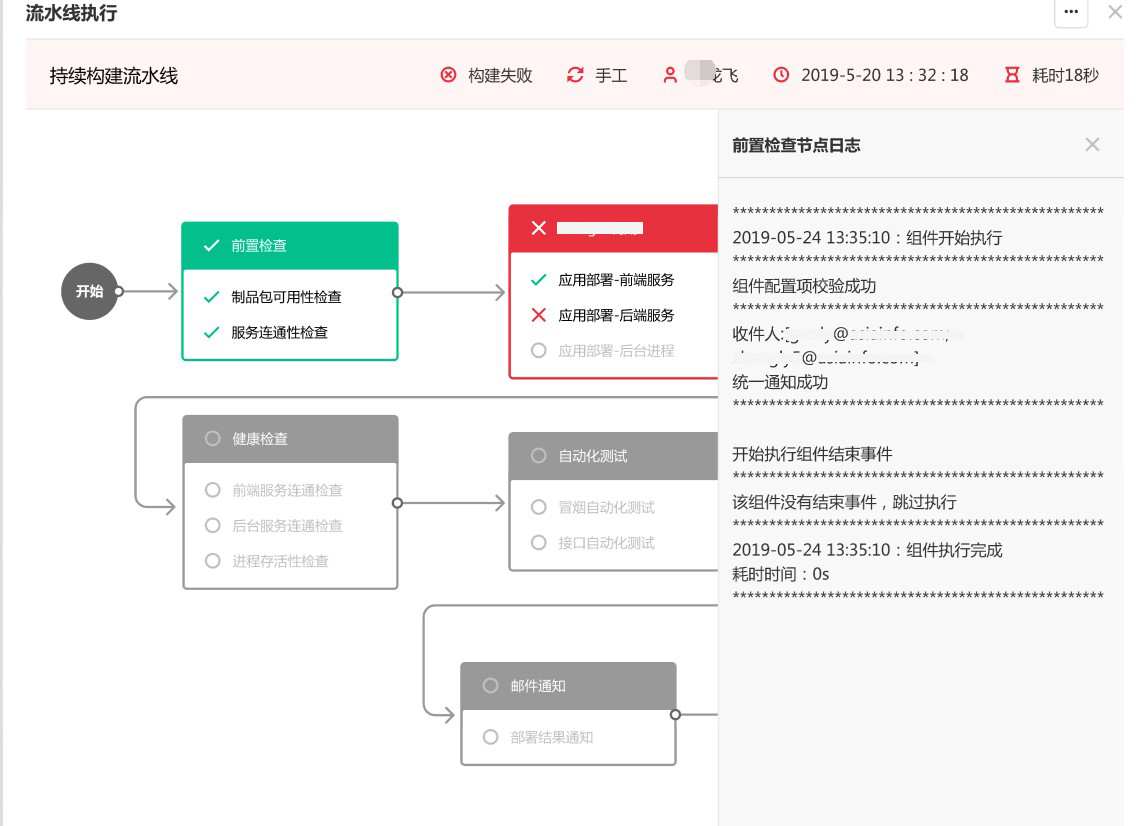 流水线功能图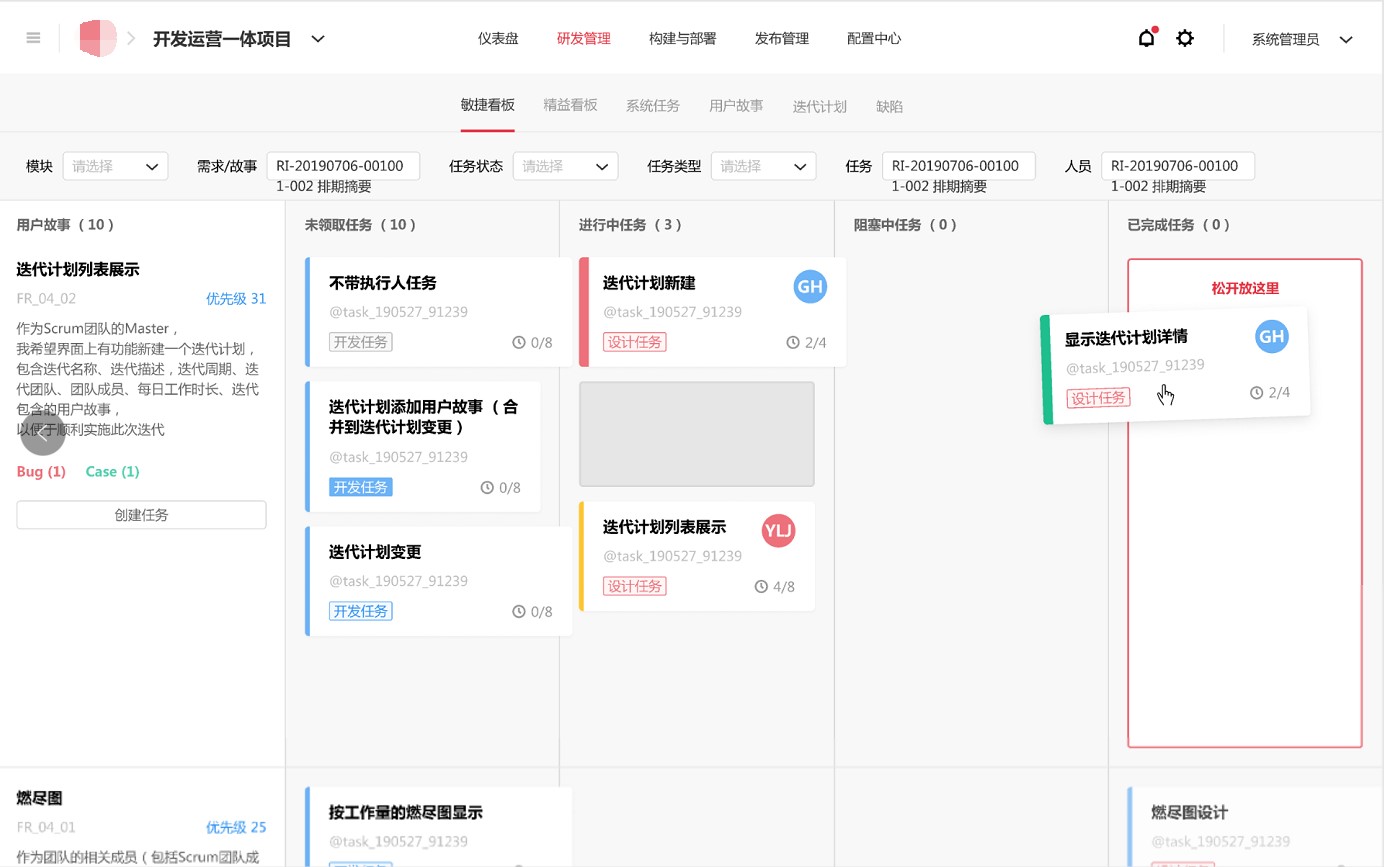 (研发管理界面图)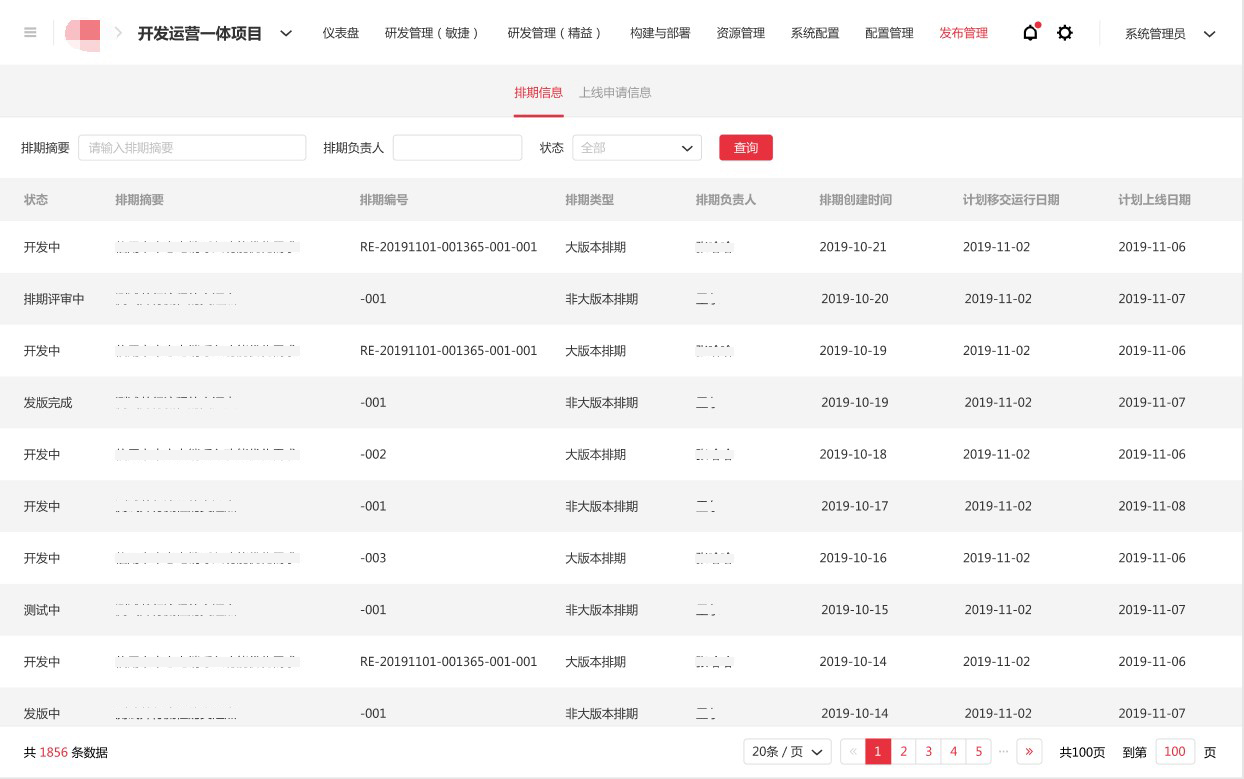 (排期信息界面图)
On the basis of Phase I, the Phase II project of DevOps system construction of China CITIC Bank will support large-scale agility, establish a multi-mode collaboration mechanism, achieve lean project management, optimize business demand management and release management, enhance pipeline function, fully connect with test service platforms and migrate PLMP related functions to expand the depth and scope of coverage of businesses and organizations.

AsiaInfo AISWare AiDO DevOps
Contribute to Cost Reduction and Efficiency Improvement, and Digital Transformation of Industries

AISWare AiDO DevOps platform product can not only provide customers with a full set of efficient tools from demand development, testing, delivery to operation, but also provide personalized on-site consulting and coaching services, which truly realizes the "end to end" continuous development, continuous integration, continuous testing, continuous deployment and continuous monitoring of the IT system, supports the user's business operations with high-quality rapid delivery, effectively transforms tool productivity into the "operating capacity" of enterprises.
The product has the following features:

(1) A sound tool chain of dual-mode development system:

AISWare AiDO DevOps supports both the traditional waterfall development mode and the emerging agile development mode, forming a dual-mode combination of the R&D system. Its tool chain includes agile and lean development management, code quality management, continuous integration, continuous delivery, automated testing, open source governance, operation and maintenance monitoring, measurement statistics and feedback, etc., effectively promoting the efficient coordination of various teams. A good closed loop also greatly improves the overall output, facilitating all stages of software development to delivery to be "agile" in its true sense;

(2) A mature platform with openness and customization capabilities and supporting modular function call:

AiDO DevOps platform not only supports the capability integration of AsiaInfo's multiple products, but also supports deep integration of third-party platforms and open source tools; meanwhile, AsiaInfo attaches great importance to the delivery experience that products bring to customers, which can provide customized services according to the needs of customers in different industries; in addition, the platform components and products are loosely coupled to facilitate modular call of product functions;

(3) High certification standards to ensure quality and efficiency:

In line with maturity standards of the development and operation integration capability, AsiaInfo's DevOps products continue to optimize and improve on the premise of meeting "Level 3 Standard Certification" of DevOps to satisfy the needs of major business scenarios such as delivery efficiency, delivery quality and high availability of software R&D;

(4) On-site agile coaching service provided by the experienced coach team:

The professional and experienced DevOps agile coach team can provide on-site guidance for customers based on the actual situation of the project, and guide the team to effectively promote the implementation of agile transformation under the premise of observing the DevOps agile principles;

(5) Systematic construction and visible effects:

The staged and stepped DevOps system construction service facilitates customers to clearly feel the actual effect of each transformation stage, helping continuously improve and enhance the IT support capabilities of customers.

In the first batch of DevOps Standards Group member companies,
AsiaInfo deeply engages in the preparation of industry standards

With profound technical accumulation and contribution in the field of DevOps, AsiaInfo was awarded the "DevOps Standard Work Group Member Unit" qualification by OSCAR and OOPSA at China's first and sole international DevOps technology summit - DevOps International Summit (DOIS), becoming the first batch of enterprises in the industry to obtain this qualification. Moreover, AsiaInfo also deeply engaged in the preparation of Maturity Model of Development and Operation Integration (DevOps) Capability, the first DevOps standard document at home and abroad.

Benefiting from years of experience in technology, product development and business implementation, a complete standardized system has been formed for AISWare AiDO DevOps products, which can effectively improve software delivery quality and operation and maintenance efficiency of customers. Combined with AsiaInfo's profound ability in customized service, the products will meet the individual needs of customers in different industries. In the critical period for traditional enterprises to accelerate digital transformation, the products can help enterprises in various industries quickly respond to market demand, reduce costs and increase efficiency to effectively cope with market competition.