Ever since the outbreak of COVID-19, AsiaInfo has engaged in vigorous efforts to combat the epidemic. The company first set up a temporary working group led by Gao Nianshu, the CEO. Experts from different regions were then gathered to support the local telecom operators in building a big data service system. The well-established system using agile processes proves to be of great use in containing the outbreak.
As governments announced to postpone the reopening of schools, teachers have to turn to the Internet or TV to give online classes. Against this backdrop, AsiaInfo, together with the radio and TV systems nationwide, worked to provide a solid technical support, ensuring that all students can have access to online courses when they are forced to stay at home.

Wasu Digital TV Media Group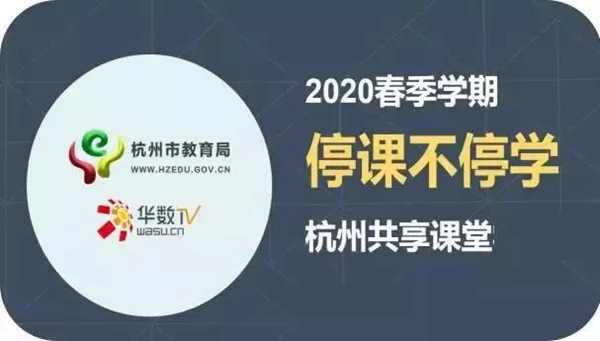 Wasu Digital TV Media Group (Wasu in short) has launched several online learning products through the Campus TV, including Hangzhou Shared Classroom and other online education platforms. In response to the technical needs for the software and platforms, AsiaInfo created pages in its WeChat Business Office to process course orders placed by teachers or students. These orders will then be reviewed, recorded and followed by the customer service staff. The software development team of the company worked overtime and managed to launch the front-end program within two days. The system, after being verified by the on-site deployment personnel and the relevant authority, came online within three days.

In addition, television from places such as Rui'an city, Putuo district of Shanghai and Shaoxing city will keep sharing epidemic prevention and control measures by using roll titles. Likewise, AsiaInfo has opened access to emergency response and guarantee system to ensure smooth CA authorization. This move can allow students and parents to learn how to prevent themselves from infections at the first time.

On February 10, teachers in Zhejiang province began to hold live-streaming classes, marking the start of a new semester for many primary and middle schools. In its efforts to assist Wasu in building a stable broadcast and television network system, AsiaInfo has managed to ensure the smooth running of E-course live broadcast, on-demand courses and playback.

Wuxi Radio & TV Station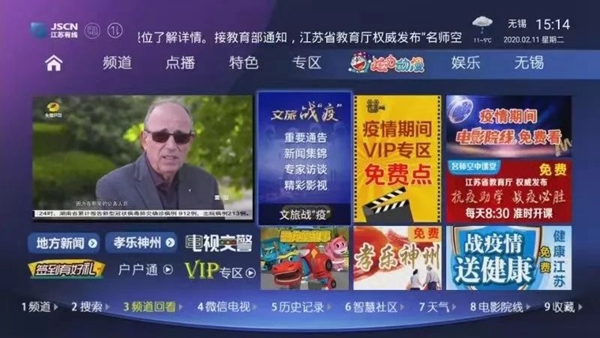 At the request of Wuxi Municipal Government, Wuxi Radio & TV Station decided to offer free on-demand interactive TV services to users living in the city (excluding two county-level cities, Jiangyin and Yixing). Such a measure took effect from February 8, 2020 and will temporarily last until the end of this month (users can apply for extension if needed).
After receiving the notification, the O&M staff of AsiaInfo reacted quickly. They made every effort to guarantee the stable operation of JSCN's BOSS, TV business halls and other channels through 7×24 remote operation. This can enable students in Wuxi to continue their education online amid the novel coronavirus outbreak.

OCN
During the epidemic outbreak, AsiaInfo's working team in OCN kept providing around-the-clock services to ensure the smooth operation of the network system. In response to customers' needs, OCN offered preferential cable TV services, including live broadcast, programs on-demand and replays free of charge. These web-based services can provide access to real-time authoritative news related to epidemic prevention and control, and a wide range of entertainment programs can enrich people's life when staying indoors. Meanwhile, the team also tried to set up essential online learning platforms for students and teachers, so that the students can take lessons through TV or clock in and out on the WeChat official account as required by the Shanghai Municipal Education Commission.

Beijing Gehua CATV (BGCTV)
On January 27, BGCTV supported the Beijing Municipal Education Commission in arranging online classes and quality curriculum for basic education. An online course zone was set up on the HD interactive digital TV platform. In response, AsiaInfo helped BGCTV run the business and operation supporting system stably to satisfy the learning needs of students in primary and secondary schools.