AsiaInfo (Stock Code: 01675. HK) and China Mobile Group signed a new strategic cooperation agreement during the China Mobile Global Partners Conference in Guangzhou on November 15, 2019. The two sides will, based on the principle of "mutual support, mutual complement, fair cooperation and mutual benefit", jointly provide governments, enterprises and individual customers with richer and multi-tiered communications, information infrastructure and digital services; we will also support the each other in creating greater economic and social benefits in our respective fields, so as to promote the integrated innovation in China's information and communications industry, accelerate development, create a new pattern of industrial development, and to inject new momentum into social transformation and innovation.
Witnessed by Chairman Yang Jie of China Mobile and Chairman Tian Su'ning of AsiaInfo, Zhao Dachun, vice president of China Mobile, and Liang Bin, senior vice president of AsiaInfo signed the strategic cooperation agreement on behalf of the two sides. Senior Vice President Chen Wu and CTO and vice president Ouyang Ye of AsiaInfo attended the signing ceremony.
Enjoy Digital Feast of 5G + AICDE through Strategic Upgrade
Based on more than 20 years of close cooperation, AsiaInfo Technology and China Mobile signed a strategic cooperation agreement for the first time in 2016, jointly forging capacity, facing the market and serving customers. Over the past three years, the two sides have made remarkable achievements in cooperation in IT capacity-building and upgrading, digital operation, information security, government-enterprise business and other areas. The strategic cooperation agreement signed this time extends the cooperation between the two sides to enterprise digital transformation, cloud services, network intelligent operation and maintenance and other areas, jointly empowering the vertical industry. This will be a comprehensive consolidation and further escalation of the strategic cooperation between the two sides.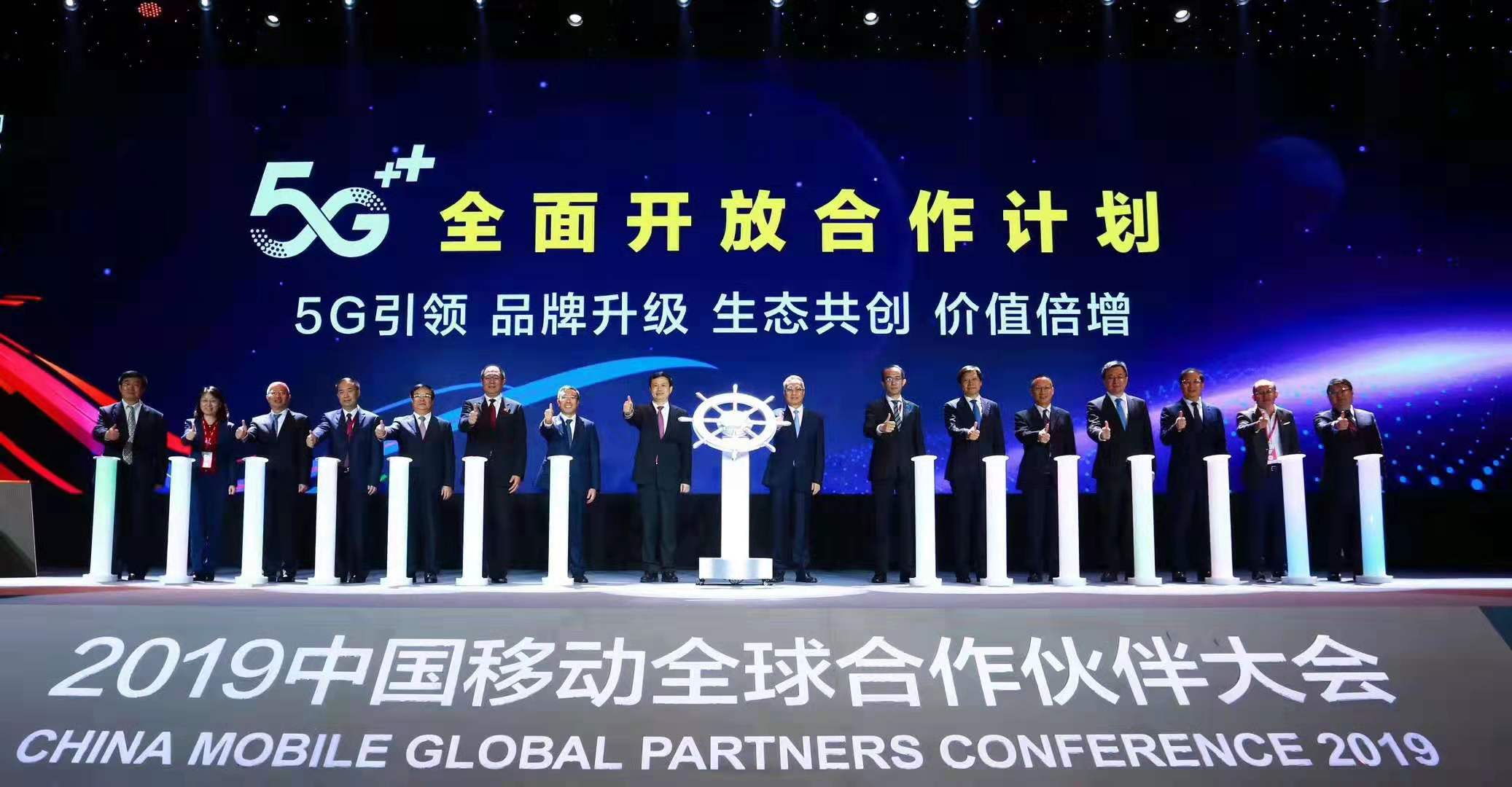 In terms of digital transformation, relying on "5G + AICDE", the two sides will jointly explore and promote the establishment of industry digital alliances, build foreign service product systems and solutions for smart cities, industry, energy, finance, education, transportation, agriculture, medical care, tourism, commerce and other industries, build government-enterprise middle office, and empower the digital transformation of vertical industries.
In terms of cloud services, the two sides will conduct in-depth cooperation, joint research and development, and share results based on China Mobile's cloud services (including cloud capability, cloud operation, cloud support, cloud delivery, cloud technology research, etc.), jointly creating industry-and enterprise-oriented cloud services and exploring the cloud services market.
The two sides will also work together to build a scale-based value management system of integration, facility sharing and knowledge sharing, to help our clients "expand customers, activate customers and retain customers" and enhance customer value; We will jointly explore the AI-enabled network operation system and jointly build a network operation and maintenance support system featuring data sharing, agility, efficient support and artificial intelligence.
With Highly-coupled Strategy, Action Is Already Under Way
2019 is the first year of the commercial application of 5G network in China. From the formal issuance of licenses to the rapid deployment of the network, the 5G communications technology is fully developed in China and is advancing in depth. From November 14 to 16, 2019, China Mobile Communications Corporation held the Global Partners Conference in Guangzhou. At the main forum of the conference, Yang Jie, chairman of China Mobile, pointed out that China Mobile would implement the 5G+ plan in depth and work together to realize the "five upgrades". "The 5G is fluttering its wings and it will more forcefully promote the transformation of economic and social digitalization, networking and intelligentization, and become the key force to accelerate the four paradigm shifts."
AsiaInfo has been developing technologies and products for 5G since 2016. On June 20, AsiaInfo released its 5G strategy and products of "Global Intelligence, Global Virtualization and Global Perceptibility", proposing to "be the technical choreographer of operators' networks and businesses; and the enabler of operators and vertical industries in business models." The 5G pilot cooperation between AsiaInfo and the R&D institutions or provincial companies affiliated to China Mobile has been fully launched, and currently multiple 4/5G commercial pilots are being carried out in several bureaus and offices.
At the main forum of the China Mobile Partners Conference, China Mobile released the 5G + All-round Open Cooperation Plan to achieve the goal of "5G leading, brand upgrading, ecological co-creation, value doubling" together with many high-quality partners. AsiaInfo became the first partner of the plan.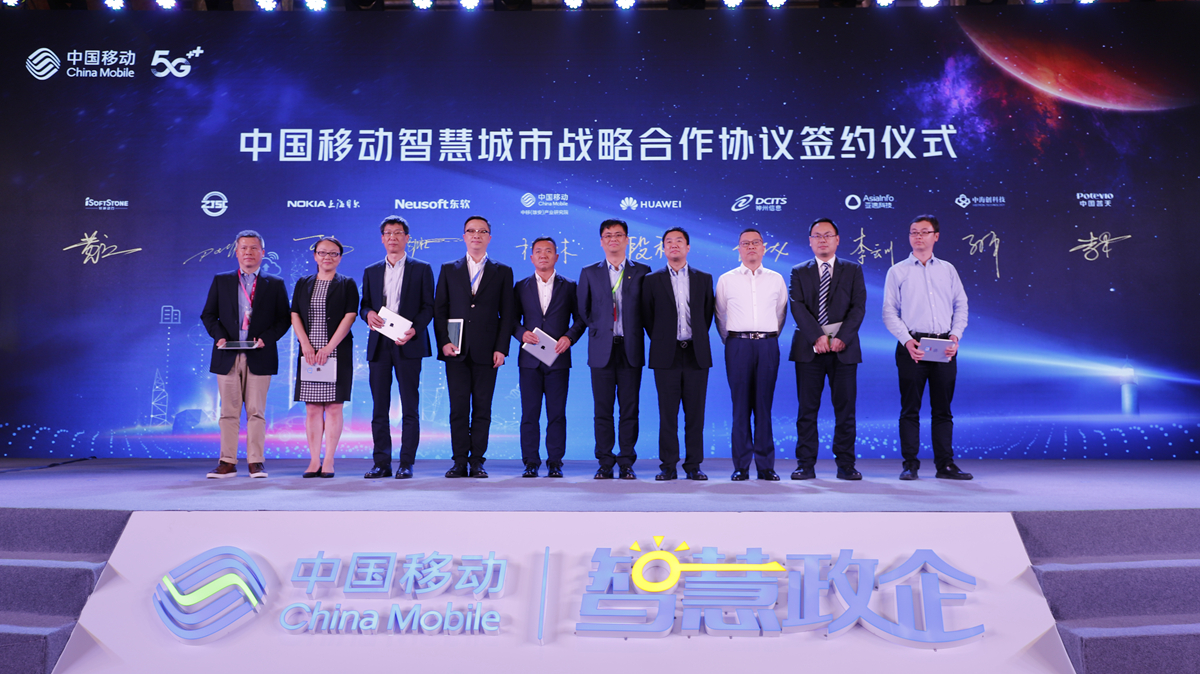 During the conference, AsiaInfo and China Mobile reached a strategic cooperation agreement on smart cities and a number of other cooperation plans, aiming at comprehensive cooperation in the 5G era.
Gao Nianshu, executive director and chief executive officer of AsiaInfo, said, "5G is bringing us a new and boundless world. AsiaInfo will seize this once-in-a-lifetime opportunity for technological change, start afresh and work with China Mobile to expand our 20-odd-year cooperative relationship to a deeper level, become a staunch partner of China Mobile's vast ecosystem, and work together to create a beautiful and infinite new digital world."