June 6, 2019 is definitely a day that will be included in the history of China's mobile communications industry.
On the day, the Ministry of Industry and Information Technology officially issued 5G commercial licenses to China Telecom, China Unicom, China Mobile and China Radio and Television,which marked the official entry of China into the first year of the commercial 5G network, and the vigorous 5G network construction has also begun.
For those companies on the various links of the 5G industry chain, an unprecedented and massive market opportunity is emerging.
4G changes the life and 5G changes the society
I believe that the top concern of many readers and friends is what significant changes the 5G era will bring about compared with the 4G era.
"4G changes the life and 5G changes the society," Gao Nianshu, executive director and CEO of AsiaInfo, answered this question in one sentence.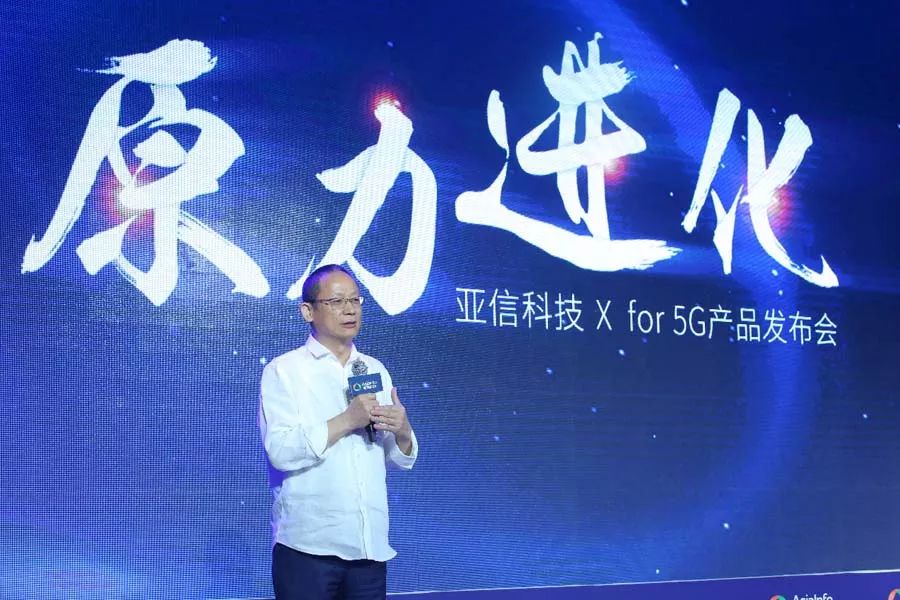 Gao believes that in the 4G era, the changes in personal consumption were reflected in the individuals' self-satisfaction at five levels: psychology, security, social, values and self-realization, while in the 5G era, the changes will be more intelligent.
For example, in the 4G era, users may only need a smart phone to complete the payment and other operations, but in a series of steps and links such as selection, screening, payment, etc., users still need to complete the self-service procedures. However, in the 5G era, these processes will become more intelligent. Users only need to tell the AI assistants their own needs, and they can automatically complete a series of operations such as product selection, screening, ordering, and payment.
On the other hand, compared with the 4G era, 5G will no longer be just the connections between people, but also a huge connection between things as well as things and people. If 4G provides a basic platform of mobile Internet, then 5G will become the infrastructure of industrial internetization, which is also a strong endorsement of 5G's role of changing enterprises at the society level. In the 5G era, everything works together, and society will eventually move from informationization to digitalization and intelligence.
After three years of hard work, AsiaInfo is able to empower the carriers and vertical industries with three "global drives"
With the coming of the commercial 5G network, has AsiaInfo, the largest telecom software and information service provider in China, already established the leading 5G commercial support capability?
AsiaInfo CTO Dr. Ouyang Ye told Fun Tech that the Company began to plan and pre-study the next-generation business support system for 5G business models and scenarios in 2016, and have seen dramatic breakthroughs in such fields as 5G network intelligence, artificial intelligence, platform support, big data and scenario billing; it has also released the strategy and plan on 5G network intelligent products, built a series of product prototypes, including customer experience management products, network virtualization products, network intelligent analysis products, etc., and carried out pilot cooperation with the three major carriers and their research institutions or provincial branches.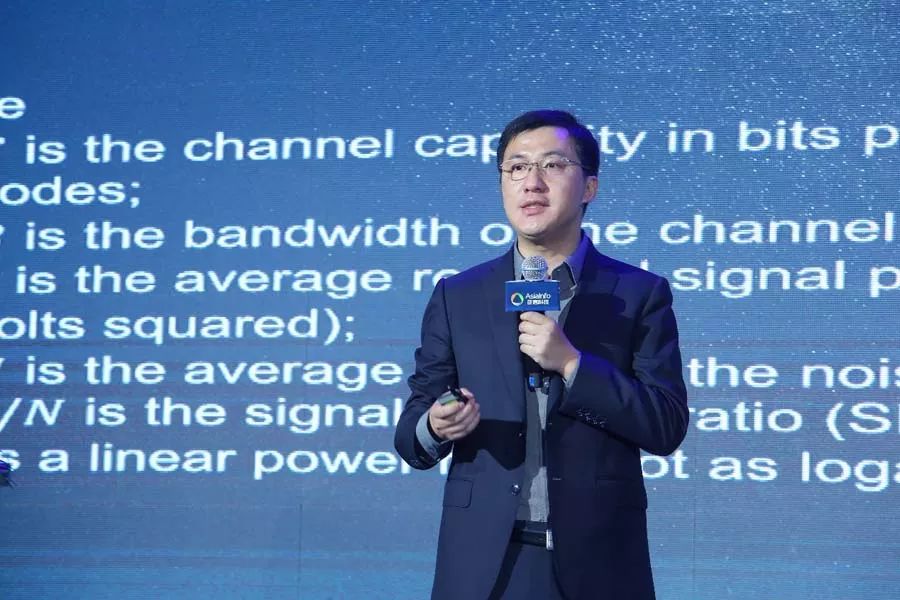 Dr. Ouyang Ye has further elaborated on the concept of "global virtualization", "global intelligence" and "global perceptibility".
"Global virtualization" refers to products and solutions for 5G network intelligence and virtualization, which help carriers to automate and virtualize network and business functions within the network system.
"Global Intelligence" means based on AsiaInfo's capacities accumulated in carriers' systems over the years in machine learning, data mining and artificial intelligence, to help carriers establish a set of universal AI platforms compatible with O and B domains, and export uniform capabilities to vertical ecosystems within the communications ecosystem.
"Global awareness" means all new products of AsiaInfo developed for 5G must be aimed at optimizing and enhancing the awareness and experience of carriers' mobile users and vertical industry users at the network business level, and the ultimate goal of all products is to optimize the experience and awareness of 5G users.
As a long-term partner of China's three major carriers for 26 years, AsiaInfo and the carriers have a high degree of strategic and technical synergy in each generation of technological evolution, said Dr. Ouyang Ye. AsiaInfo will strive to help carriers achieve the neutrality of business and network through global virtualization, global intelligence, and globally perceptible technologies.
"In the 5G era, AsiaInfo hope to be the technical arranger of the carriers' network and business; in the business model, we hope to be the enabler of carriers and vertical industries", said Ouyang Ye.
Support "force evolution" with 6 major 5G product systems
AsiaInfo is committed to promoting an open and collaborative 5G ecosystem with its industry-leading technical strengths in product capabilities, and it has launched six major 5G product systems based on three "global" concepts:
I. 5G global artificial intelligence products: AISWare AI2;
II. 5G scenario-based billing product: AISWare 5G Billing;
III. 5G PaaS platform product: AISWare AIF;
IV. 5G network intelligent products: AISWare Network Intelligence;
V. 5G big data product: AISWare 5G BigData;
VI. Open source database product: AISWare AntDB.
"AsiaInfo is willing to deepen cooperation with telecom carriers and large enterprises to achieve great results in 5G intelligent network, 5G service support systems, 5G applications in vertical industries, etc., and jointly build an open and coordinated 5G ecology and promote the transformation of 5G 'from flow to value'." Gao said.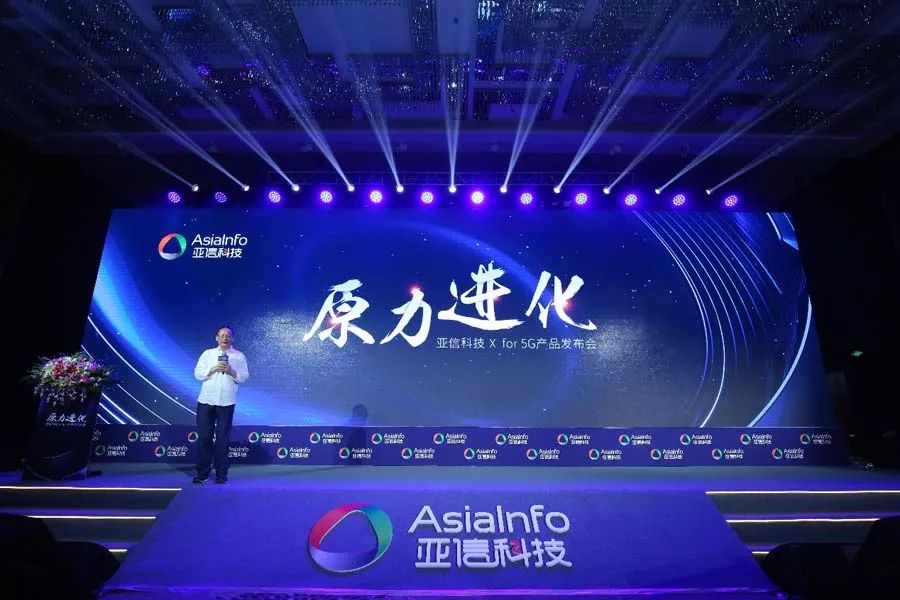 The upcoming 5G era will be a brand-new era, and will surely bring unlimited business opportunities. Working together to build an open and collaborative 5G ecosystem has become a common vision for all walks of life. From the physical layer, the network layer to the application layer, AsiaInfo has always insisted on exploring the fields that it is good at. The six series of 5G products released are not only more mature and stable, but also more in line with the ecological construction standards in the new 5G era.
Just as Gao Nianshu said, "The issuance of 5G commercial licenses marks that China has ushered into the commercial 5G era, which will undoubtedly bring us tremendous business opportunities and challenges, AsiaInfo has 26 years of experience and technology accumulation in the telecom industry. With its leading support capability in 5G commercial use, AsiaInfo will fully support the 5G construction of telecom carriers, empowering the digital transformation of large enterprises, and making its own contribution for China to hold the leading position in 5G network." We also sincerely hope that AsiaInfo will be able to show its strengths on the 5G stage and provide stronger support for China's digital economy.