On June 26, the Mobile World Congress Shanghai 2019 (MWC 2019) was held at the Shanghai New International Expo Center. With the theme of "Smart 5G Life Empowers Digitalization of Enterprises", AsiaInfo appeared at the conference with its seven innovative products, namely 5G, Smart Government Administration, Smart Community/Elderly Care, Smart Finance, Smart Travel, Smart Retailing and Corporate Digitalization.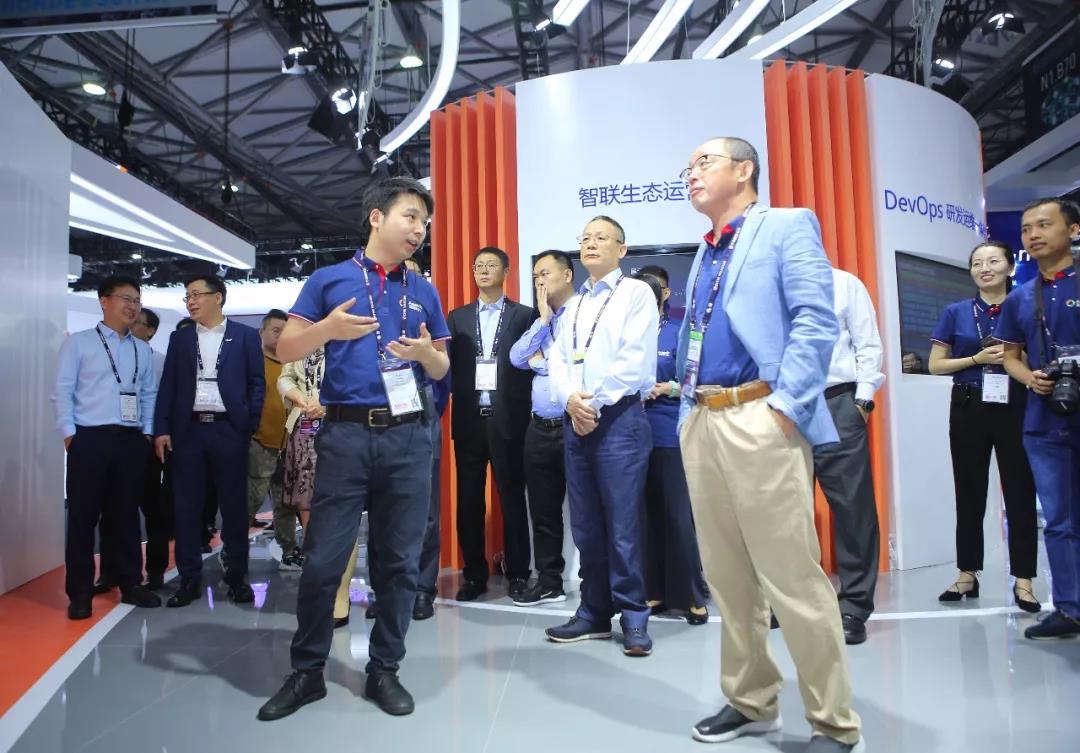 Chairman of the Board of Directors Tian Suning, CEO Gao Nianshu and other executives appear at the AsiaInfo's exhibition area
Three "global drives" support 5G commercial application to transform "from web traffic to value"
In 2019, with the issuance of 5G licenses, China officially entered the commercial 5G era. As a software company that has been engaged in the communications industry for more than 20 years, AsiaInfo started its 5G product development as early as 2016. It has developed a 5G network of "global virtualization, global intelligence, and global perceptibility" and business support capability, and made breakthroughs in 5G network intelligence, artificial intelligence, platform support, big data, scenario-based billing and other fields.
In this exhibition, AsiaInfo demonstrated a full range of its 5G commercial support series products and solutions. It's committed to apply its global virtualization, global intelligence and global perceptibility technologies to help carriers to achieve neutrality of business and networks, and joining hands with telecom carriers and large enterprises to build an open and synergetic 5G ecosystem and promote the transformation of 5G network "from web traffic to value".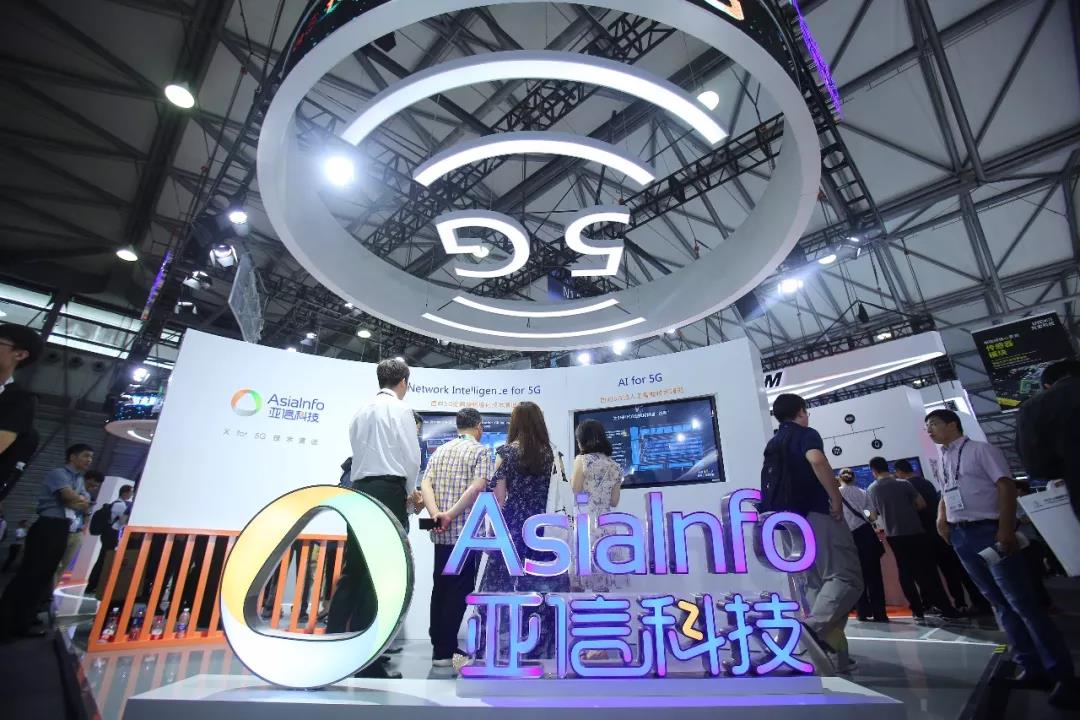 Create smart 5G life with four capabilities
The advancement of 5G technology and its commercialization will deeply affect all walks of life, not only bringing iterative updates of communication technology, but also bringing about changes in the industry. Based on its products, services, integration and operational capabilities, AsiaInfo continues creating new value for its customers by its technology and business practices accumulated in more than 20 years, as well as its deep insights into the external markets.
AsiaInfo empowers the industry with 5G technology. With strong data analysis capabilities, deep insights into operational scenarios, and profound industry expertise and technology, AsiaInfo has penetrated into multiple industry sectors, and made innovations in various fields such as smart communities, Internet of Vehicles, smart retailing, smart governments and enterprises, and smart finance. It provides customers in public affairs, automobile, insurance, banking, telecom and other related industries with comprehensive operation services, and helps them to create multi-dimensional smart 5G life for consumers.
Empower and accelerate digital transformation of large enterprises with 5G network
AsiaInfo is an enabler of digital transformation of large enterprises. It passionately embraces emerging technologies such as 5G, artificial intelligence, Internet of Things, and big data, and enables digital transformation of enterprises with its four capabilities. At present, AsiaInfo has large-scale corporate customers that are involved in energy, radio and television, postal service, finance, insurance, transportation and other industries.
The open source database product AISWare AntDB exhibited by AsiaInfo is a native distributed database system featuring scalability, multi-tenant, high-availability, high-performance, low-cost, high independence, security and reliability, and transparency to business.
AsiaInfo's Datago is a data asset management product that uses new technologies such as AI and NLP to solve problems of data management and application. It can effectively solve a series of difficulties such as low ROI, complicated process, and lack of executive force in data management.
AsiaInfo's AiDO, a DevOps platform for cooperation in software production and operation, provides tools for agile development, continuous integration, continuous delivery, automated testing, operation and maintenance monitoring, operational feedback, and intelligent operation and maintenance to help corporate customers improve R&D efficiency and quality, reduce R&D costs, and realize digitalization.
"AsiaInfo has 26 years of experience and technology accumulation in the telecom industry. With its leading support capability in 5G commercial use, AsiaInfo will fully support the 5G construction of telecom carriers, empowering the digital transformation of large enterprises, and making its own contribution for China to hold the leading position in 5G network," said Gao Nianshu, Executive Director and CEO of AsiaInfo.