AsiaInfo Supports China Mobile to Win TMF Excellent Catalyst Program Award
The 2019 "TMF Digital Transformation World" summit was recently opened in Nice, France. After reviewed and voted by professional and public judges, the "Phoenix Tree: Centralized Big Data PaaS Platform" co-developed by China Mobile, AsiaInfo, Huawei, BONC and Beijing University of Posts and Telecommunications stood out among the other 105 catalyst programs, and won one of the six awards - the"Outstanding Use of TM Forum Assets" award.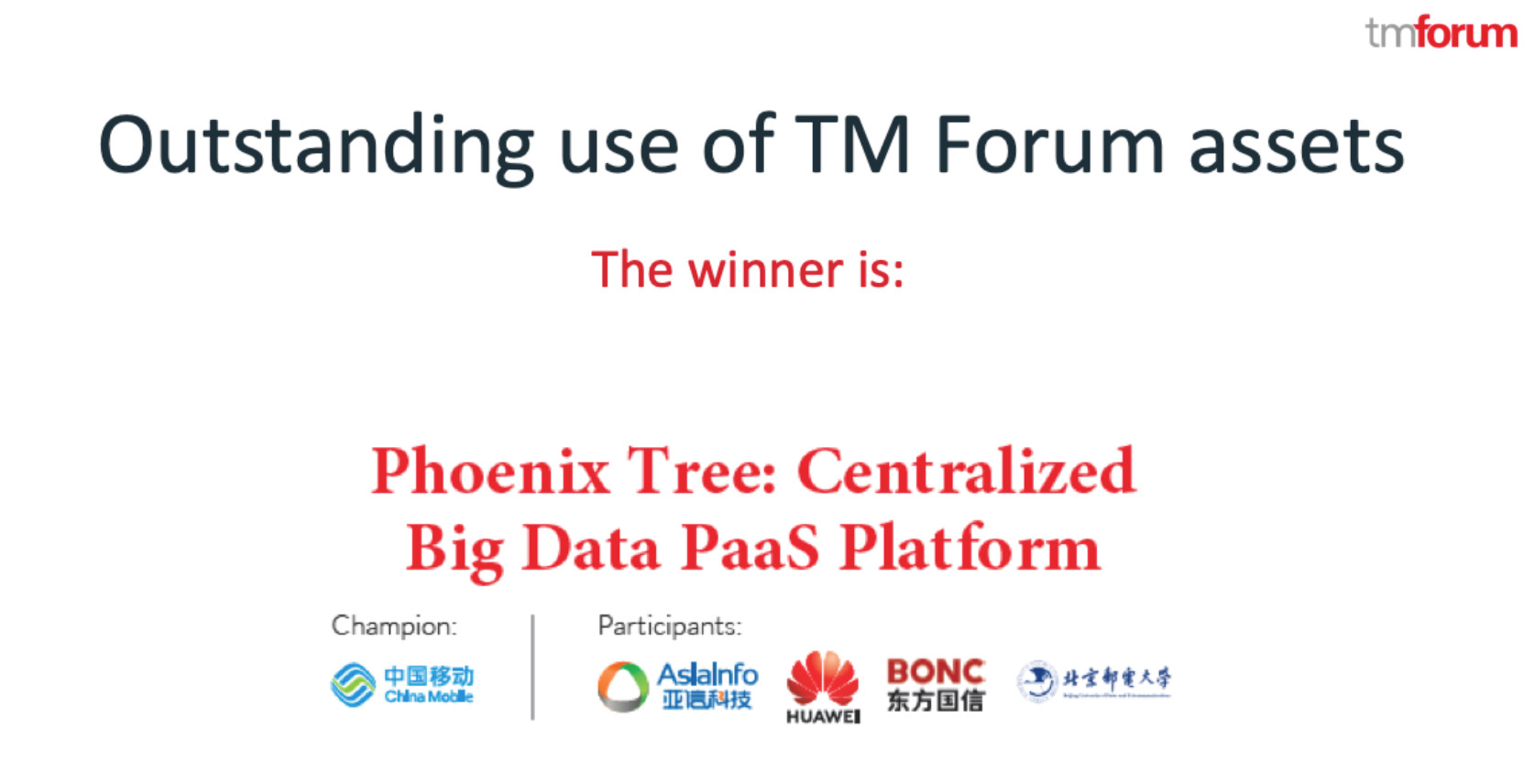 1Centralized Big Data Platform
Internally, support production and operation, improve management capabilities and service efficiency
Externally, empower economic and social digital transformation
As a unified and centralized operator-wide big data platform, the centralized big data platform can support the production and operation, improve management capabilities and service efficiency of your organization, and promotes the economic and social digital transformation. In this project, the management and control center and the artificial intelligence platform advocated by AsiaInfo provide China Mobile with a DIKW (data, information, knowledge and wisdom) system co-built with its ecological partners, which has laid a solid foundation for the data-driven intelligent application development for internal and external tenants and has supported China Mobile to become the world's leading operator of digital innovation, giving full play to the "great value" of its "big data".
2AsiaInfo Data Governance and Artificial Intelligence Platform
Deeply explore the value of "big data"
Help China Mobile become the industry leader
As an overall solution architecturer and integrator, AsiaInfo takes the lead in implementing the centralized big data platform. This project can help developers quickly build big data applications, provide various big data development services, perform strong control over data assets, and open end-to-end channels for data assets. It also opens up the channels among public data assets, private data assets and applications through public data asset management and data directory function.
At present, 80% of the high-value data integration of BOM domains and professional companies has been realized, and the total data volume is about 42PB.

According to a unified basic model, the data is controlled and processed in a standardized way, which means the platform now has the ability of cross-domain fusion analysis.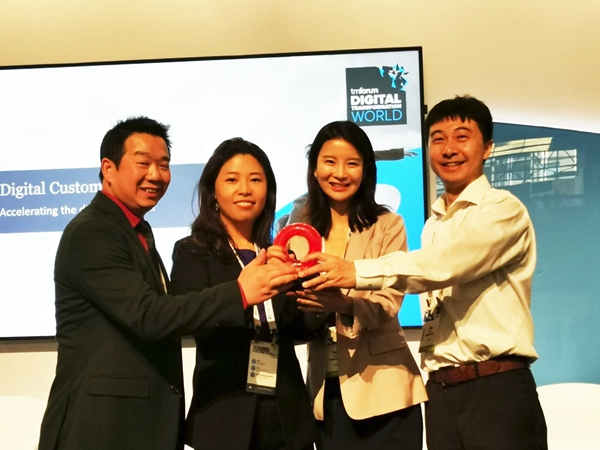 The centralized big data platform project follows the multi-vendor co-construction architecture under the TMF Integration Framework; it is designed for different roles and scenarios, and defines the standards of unified regulation, distribution, and application by the basic service access and management on the big data PaaS platform, and thus the services provided by different clusters can be unified; the industry-standard Service Broker protocol is used to realize the ability of interface application, which can realize the application and supply of "resources" and "capabilities", provide support to the agile construction of big data applications, and effectively reduce costs and improve efficiency.