On April 23, the 2019 Shanghai 5G Innovative Development Summit and China Unicom Global Industry Chain Partners Conference with the theme of "China Unicom 5G, Look into the Future Together" was held in Shanghai. As one of China Unicom's most important partners, AsiaInfo actively participated in various activities and events such as the theme conference, forums and exhibitions.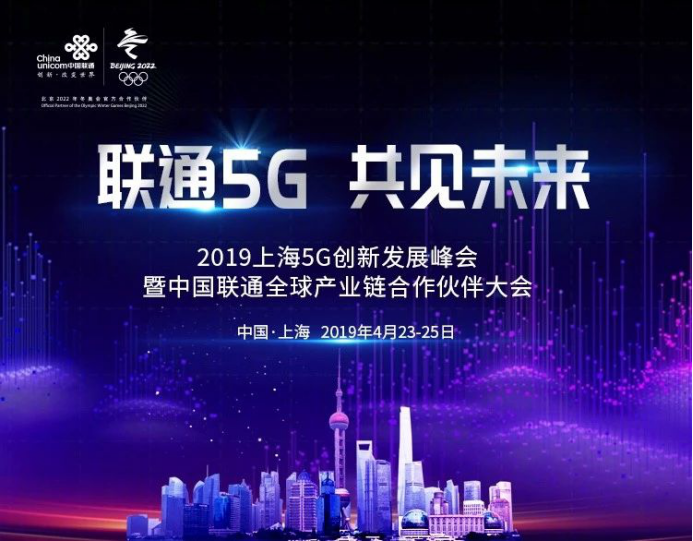 Make concerted effort to build a new 5G ecology
This time AsiaInfo (stock code: 01675.HK) was present at the conference with its ideas of persistent development in the "telecom-grade" software and service market, as well as 5G products/solutions such as artificial intelligence, DevOps platform, Internet of Things, Internet of Vehicles, smart communities / parks / elderly care services, smart business halls, smart supply chains, big data finance and public governance. It showcased its business strength in fields of communications, finance, automobile, and public services, as well as its extensive and profound reserve of accumulated experience from its practice in real-world scenarios.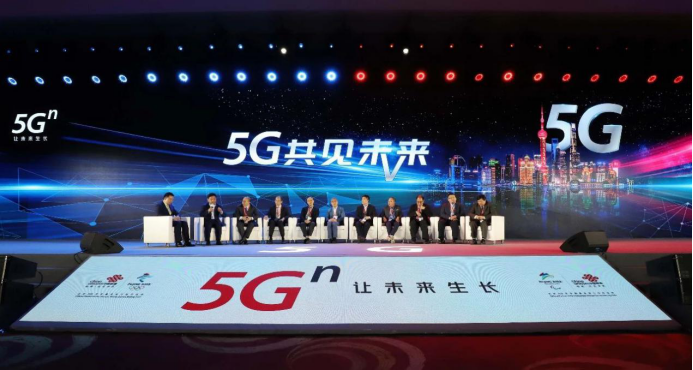 Scene of the summit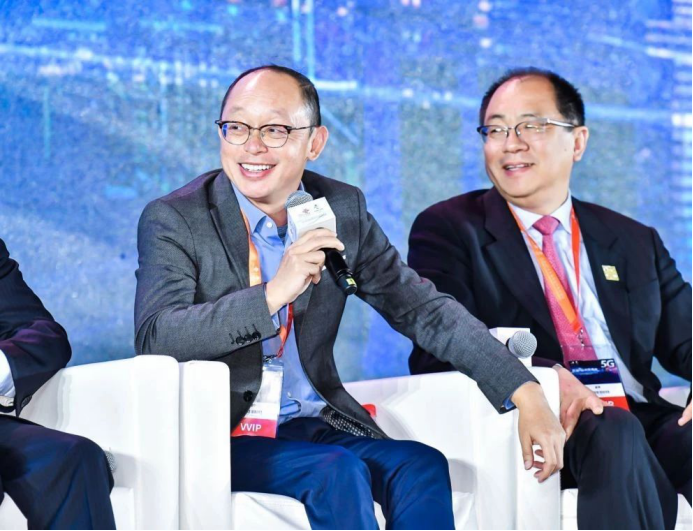 Chairman Suning Tian speaks at the summit
Suning Tian, Chairman of AsiaInfo, attended the "5G Innovative Development Summit" and "5G Application Innovation Summit Forum" as a special guest, and delivered a keynote speech on the new value created by 5G applications, laying out a blueprint of the promising 5G for the audience.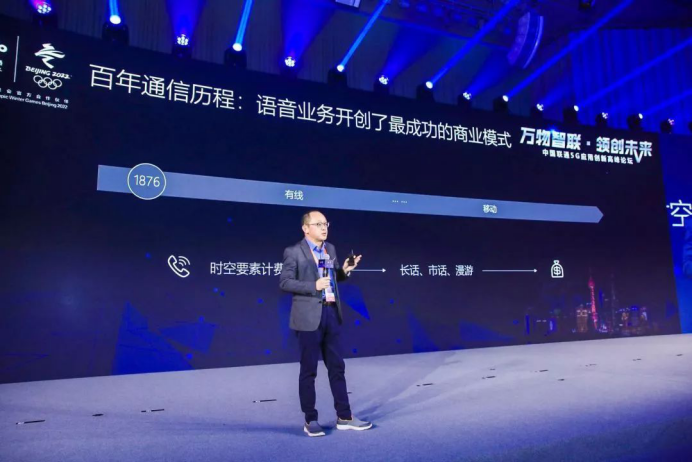 Chairman Suning Tian delivers a keynote speech at the summit forum
AsiaInfo's CEO Nianshu Gao, CTO Ye Ouyang, Vice President Xiaoming An, and Qinglin Wang from the Operation Division will also participate in forums with the themes of "5G MEC Edge Cloud Empowers Digital Transformation of the Industry", "Artificial Intelligence Empowers New Connection", "5G + Internet of Things ( IoT)", "5G Terminal - Industrial Cooperation and Innovation" and "5G-oriented Digital Content Operation" and other important events and activities. For all those concerned about future technology trends, AsiaInfo will comprehensively analyze the development of various industries that is driven by new technologies, new applications and new types of business, as well as the in-depth application of these technologies in business scenarios. You will also see that AsiaInfo joins hands with China Unicom and other partners from various industries to create a new 5G ecosystem "without limitation".
AsiaInfo joins hands with "smart" peers to build the future
The development and implementation of 5G make it possible to realize "Internet of Everything". The mature application of cloud computing, big data and artificial intelligence technology will also make all things smart, and all fields will be organically combined with "intelligence" in the future.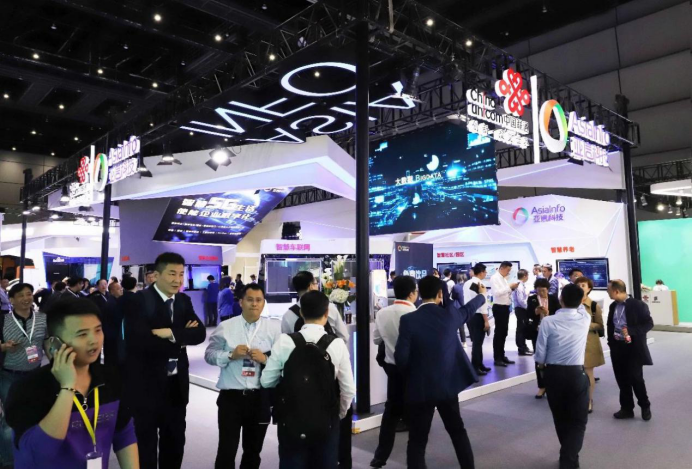 AsiaInfo's technological exhibition area
In the main exhibition area A08c, AsiaInfo took the theme of "Smart 5G Life, Empower Digitalization of Enterprises". In this comprehensive digital display space, display in three subthemes of "Smart 5G Operation", "Smart Digital Life" and "Smart Government and Enterprise Operation" took the audience into the future of "Smart Plus" and showcased the 5G "smart" future created by AsiaInfo.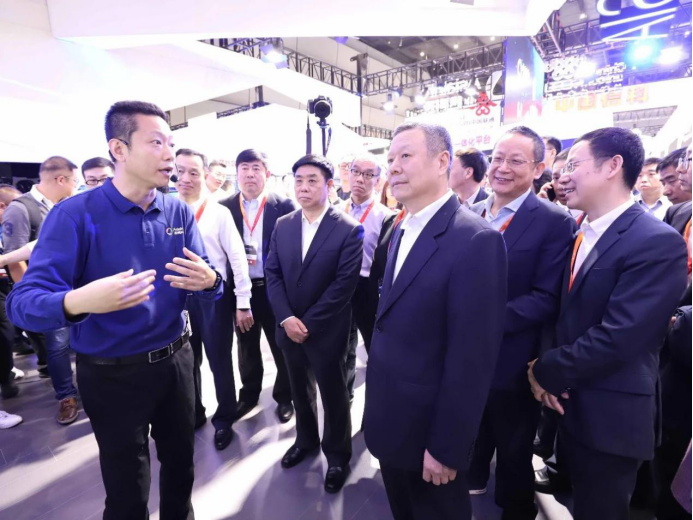 Xiaochu Wang, Chairman and Secretary of the Leading Party Members' Group of China Unicom
Feng Zhang, Chief Engineer of the Ministry of Industry and Information Technology, visits the exhibition area
Accompanied by Nianshu Gao, CEO of AsiaInfo, and Wu Chen, Senior Vice President of AsiaInfo
01 "Smart Digital Life" display
From smart communities/parks, smart elderly care services to smart supply chains, from the Internet of Vehicles to the Internet of Things, AsiaInfo is committed to "creating value for customers and solving problems for users", and joins hands with many partners to apply products and business capabilities in actual application scenarios. It is always looking into the future and shaping the future, striving to create a convenient and smart 5G new life for each individual user;
02 "Smart Government and Enterprise Operation" display
With smart shared finance, smart shared public services, DevOps agile development and other products and solutions, AsiaInfo showcased its large-scale enterprise service capabilities developed in the past 26 years. In addition to the traditional competitive field - the telecom operator industry, AsiaInfo has also expanded its products and service capability into non-telecom fields such as finance, broadcasting and TV, postal service, energy, and social governance, and has truly become the "digital transformation enabler for large enterprises";
03 "Smart 5G Operation" display
Today, new 5G technologies and new 5G services spring up continually. AsiaInfo focused on 5G network domain products and global domain artificial intelligence platforms in response to actual scenario needs and business development trends, strove to create a network environment with "global domain virtualization", "global domain intelligentization" and "perceptible global domain", and made effort to "infuse wisdom" for all industries in the 5G context, empower global domain in an all-round way, and help customers accelerate the realization of business capabilities.
At the exhibition site, the staff closely combined technology, solutions and practical application scenarios to show to the audience the products, services, integration and operational capabilities that AsiaInfo has developed to help digital transformation of enterprises.
The "industrial Internet era" has been approaching to us quietly, and 5G accelerates the progress. Always having an open mind, AsiaInfo will utilize its 26 years of experience and achievements to lay a solid foundation for its development in the next 26 years. It strives to yield positive results in various industries with its strong technical accumulation and rich practical experience, continues creating value for customers, accelerates the digital transformation of enterprises, and joins hands with partners to make contribution to "Digital China".