Organized by China Information Technology Industry Federation, the 2019 (4th) China Electronic Information Industry Development Conference was held on January 23 in Beijing. AsiaInfo was invited to attend the event and got awarded the title of "2019 Outstanding Enterprise of the Electronic Information Industry" due to its excellent performance.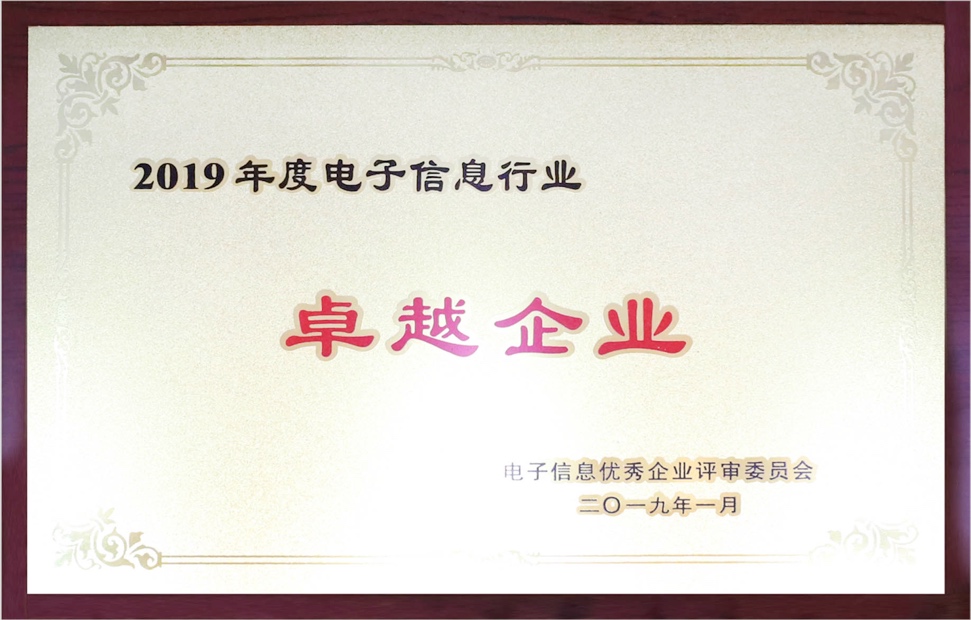 Themed by "Innovation Drives High-quality Development", the conference reviewed development situation of electronic industry in 2018, forecasted its future development trend, assisted in publicizing and implementing national industrial policy, facilitating the improvement in enterprises' brand value and benefits and promoting steady and healthy development of electronic information industry.
The organizer set up a committee of experts, organized the event of 2019 Outstanding Enterprises of Electronic Information Industry to select outstanding enterprises according to their size, influence, R&D innovations and development potential. The award represents the recognition of national electronic information industry for AsiaInfo's efforts and commitment to assisting in digital transformation of large enterprises in 2018.
As a leading enterprise of telecom software products and relating services in China, AsiaInfo is committed to enabling digital transformation of large enterprises. AsiaInfo has been engaged in telecom market since its inception, so it has accumulated rich experience and strong technological strengths. Bolstered by its capabilities in product, service, operation and integration, AsiaInfo is actively embracing AI, IoT, big data and other emerging technologies, and it has established a complete AISWare product system covering CRM, billing, big data, IoT and smart network to facilitate digital transformation of enterprises in different sectors.
Currently, AsiaInfo has innovative practices in smart community, smart retail, IoV, IoT and public services, and it has extended its customer base to key fields of radio & television, postal service, finance, insurance and automobile from telecom industry.
With growing demands for digital transformation among large enterprises, AsiaInfo applies to other industries its over 20 years of technological accumulation and "telecom-level" enterprise customer service experience and integrates its capabilities in product, service, operation and integration with different business to facilitate digital transformation of large enterprises. In the future, AsiaInfo will continue to stick to "customer-centric" strategy, assist in digital transformation of large enterprises and boost the development of "digital China".